Audio on Instagram 🎙
For many audio creators, generating a shareable and visual version of audio content can be a great way to promote your content on Instagram. You might be a musician trying to share a song, or a podcaster wanting to share a snippet of your latest podcast, or a language coach trying to record the pronunciation of a phrase. No matter the topic of your audio content, sharing it on Instagram should be something simple and intuitive.
---
Why post audio on Instagram? 🤔
We believe that Instagram is a great platform for everyone to share and engage with the world, and audio creators shouldn't be an exception. While carousels and graphics are great to consume, a creator's voice simply adds a sense of intimacy to the content.  
Since launching in 2017, Instagram has grown into one of the most popular social media platforms in the world. Instagram now attracts 700+ million users every month, and record 80 million+ photo uploads and 3.5 billion likes every day. These statistics make Instagram one of the most effective channels to engage with your audience and share your content.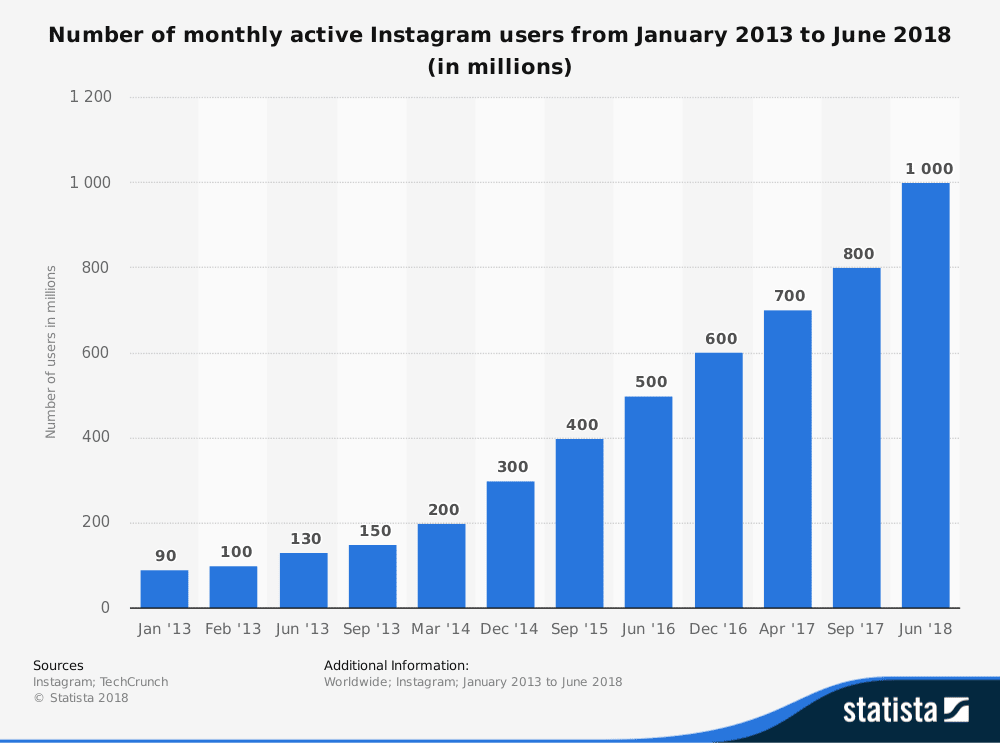 Audio content has always been a niche when compared to visual content. This is especially true when Instagram is dominated by visual content. Instagram by default mutes video content unless you manually unmute it by pressing on the speaker icon on the bottom right. For audio content creators, this can be problematic and could hurt the performance of your content.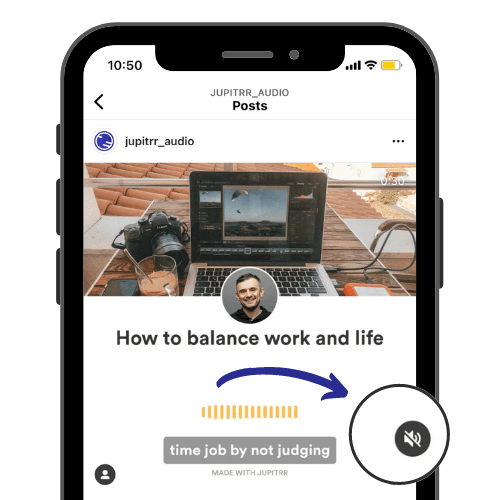 In order to unmute the video, users have to either manually tap onto the video, or turn up the volume of their phone.
Unfortunately, there is currently no way to upload your audio to Instagram without a visual component.
---
What's the solution? 💡
Manually adding your audio with animated graphics and custom images is a lot of work, which often than not results in a lot of time-wasted and frustration.
Well, to be honest not everyone is a gifted designer and of course, not everyone wants to be involved in videography and graphic design. We feel your struggle, that's why we created Jupitrr.
Our online tool, Jupitrr, gives you all the tools to create an engaging piece of audio content for Instagram. Jupitrr helps you convert your audio into a shareable video by adding auto-generated subtitles, animated waveform, and stunning images to your already great audio content.
It doesn't matter if you lack videography skills or have never worked on graphic design projects because you don't need any experience to create a shareable audiogram for Instagram.
Jupitrr streamlined the entire process into a few clicks. Upload or record an audio and simply customize your audiogram with Jupitrr's tool.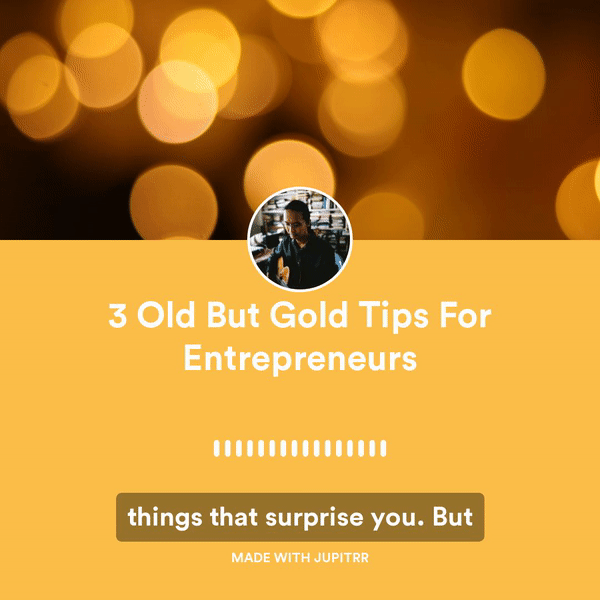 This is an audiogram created through Jupitrr featuring Az Samad, an Instagram musician. Within a few clicks, you can transform your audio file into an eye-catching audiogram ready to be posted on Instagram.
---
What are you waiting for? ⏳
Hundreds of audio creators are already using Jupitrr to upload their audio to Instagram. Don't miss out and try it out today!
Create your own audiogram now
Wondering how to create what's the best way to create audio content for Instagram?  Check out our guide on audiograms.