In this article, we discover what's Youtube Shorts, also cover the easiest way to create video - generate from audio.
As content creators, a lot of people already heard of the new Youtube Shorts - a direct competitor to Tiktok. Just like how Instagram did with Reels, the algorithm always fancies the new feature, it won't be a better time to jump into this new form of content creation no matter you're a Podcaster, Youtuber, Writer or simply a content creator.
What is Youtube Shorts?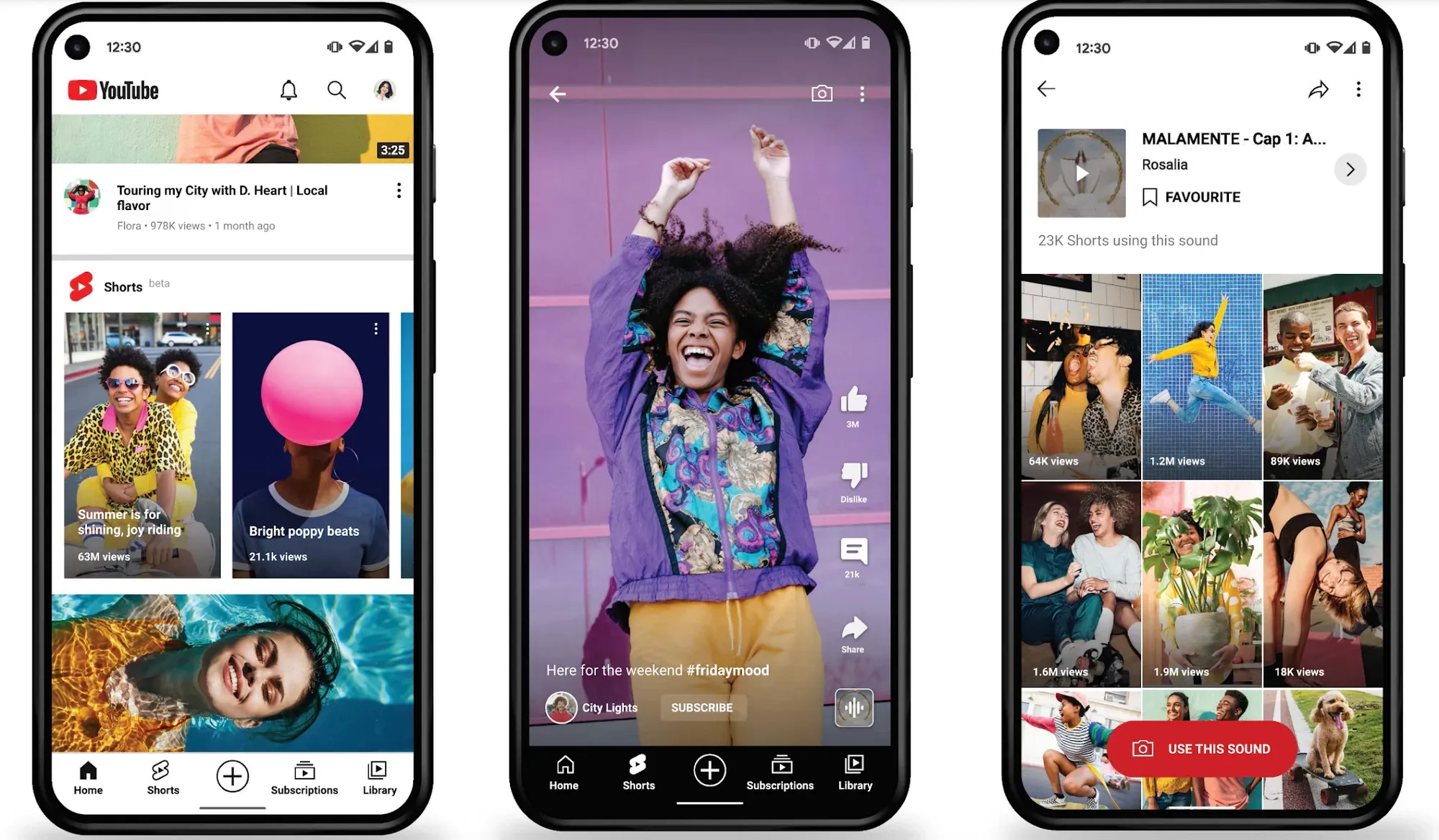 YouTube Shorts are vertical videos that are 60 seconds or less. Uploaded directly to YouTube from the YouTube app, like Instagram Stories. Inside Youtube's own app, it comes to its built-in creation tool, where content creators can capture, edit, add music to the short-form videos.
Is Youtube Shorts easy to make?
There are 2 major struggles for content creators to start creating on Youtube Shorts, especially if you're not familiar with video format:
Video Shooting
Video Editing on smartphones
So to take the ease out of creators, we could use the help of content creating tools - like video editing studio suite software to create content, then directly upload to Youtube. Just like people use to edit their photographs on VSCO before uploading to Instagram itself.
How to make Youtube Shorts from audio
Jupitrr is a great free tool for content creators to create Youtube Shorts for this occasion:
Create video from just 1 audio recording
Edit online on all devices through browsers
Auto-generate subtitles for the video
And it's 100% Free!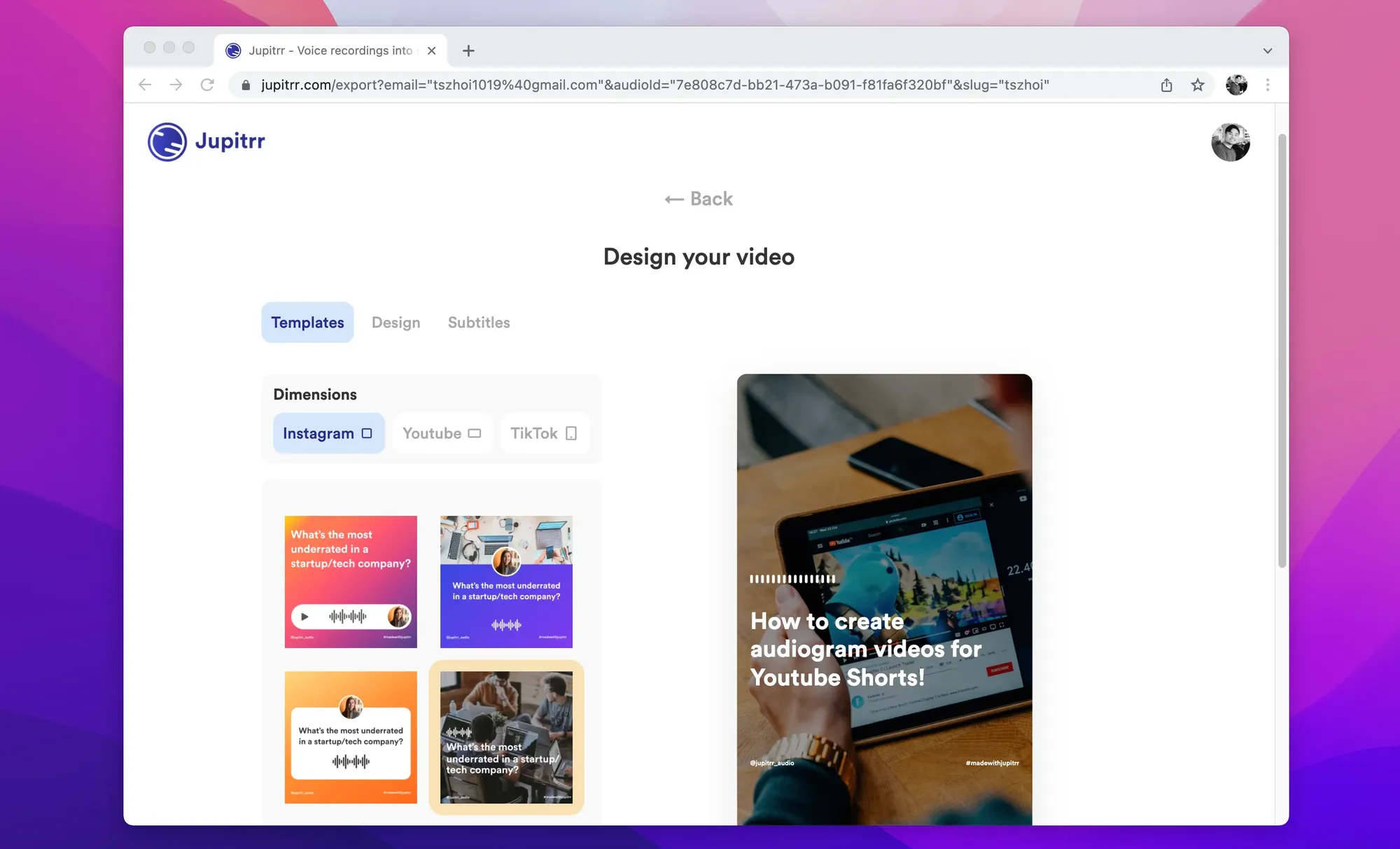 Step by Step: Make it on Jupitrr
If you want a more thorough tutorial on how to create Youtube Shorts on Jupitrr? Here you go!
Step 1: Create an account on Jupitrr (Google login is easier!)
Step 2: Upload your avatar and name (That will be useful later on the video!)
Step 3: Record directly or Upload your audio recording
Step 4: Design your video  (Select from templates, Customise colour)
Step 5: Edit subtitle and the way it animates (Karaoke-style, line by line, pick what you want!)
Step 6: Add your social handle/URL as the call-to-action (make sure people who see your video know where to find you for more)
Step 7: Hit "Generate" and Done!
What topics should I create for Youtube Shorts?
Well, this is a common question for all content creator beginners. And the way to figure it out is easy.
Figure out why you want to create content - for fun or for your business/career?
Find out your niche - what you are good at and like to share?
Test out different formats - what's the best way to consume your content?
Iterate 2. and 4. till find a great fit
Before you invest in a particular format/niche, test it out first - Don't make 5 podcast episodes, but try to create short-form audio content using SoundCloud, and send it to friends. Don't make a self-branded Ghost or Substack site for your article, but try writing a single blog on Medium.
On the other hand, make things that last. A lot of content on social media nowadays has a short life span - a fun meme that has been viral for 3 days and is gone. Insightful content usually has a longer view time value - Stuff like how to create a personal website would generate way more traffic over the course of time than Today's news.    
Rule of thumb: Make it easy to start, and start.