You are starting out as a podcaster but your audience isn't growing. In spite of your effort in producing compelling episodes, you are facing flatline audience numbers, and you are struggling to get better exposure and engagement.
Let's face facts: Podcast promotion is still largely reliant on word of mouth. It is therefore essential to get creative with your growth strategy - and this is where video podcasts come into play.
We are here today to decipher the myth of video podcasting, and help you make your own video podcast to grow your audience reach.
This comprehensive guide includes:
What is a Video Podcast?
Is Video Podcast still a Podcast?
Why You Should Start A Video Podcast Now
How to Start Your Video Podcast from Scratch
How to Distribute your Video Podcast
---
What is a Video Podcast?
A video podcast is simply a podcast that comes with visuals.
The visual component of the video podcast could be as simple as a single static image, or as complex as an animated video.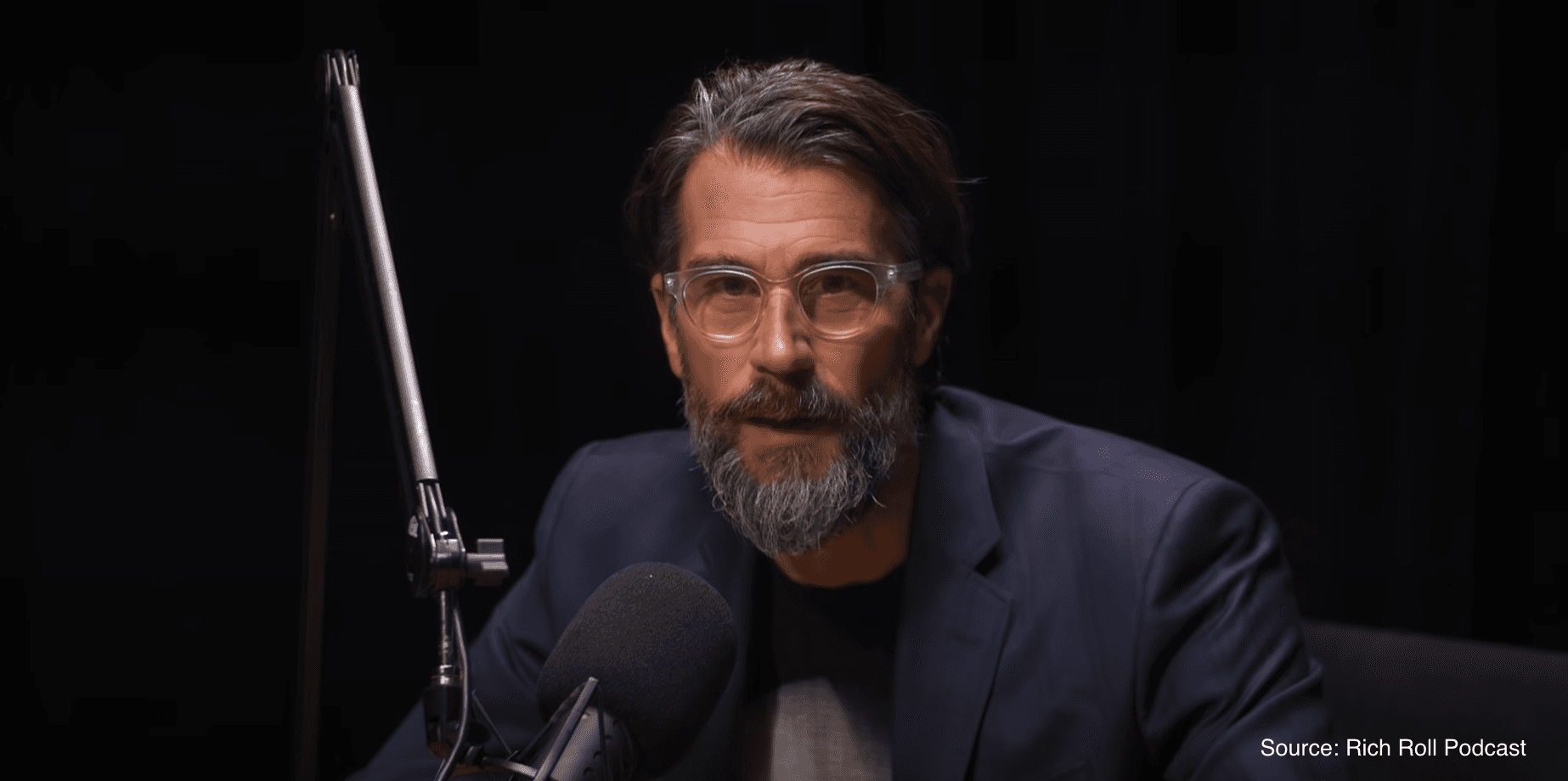 This is an example of a video podcast published by Rich Roll, "Change Your Brain: Neuroscientist Dr. Andrew Huberman | Rich Roll Podcast" receiving 9.2Million views on Youtube.
Is Video Podcast still a Podcast?
You may be confused - aren't podcasts supposed to be audio only?
The answer is no. Podcasts did start out completely as an audio medium, but more and more podcasters have embraced video podcasting to appeal to wider audiences. As more than half of the North American population states to stream video every single day, video podcasting will open up channels for creators to tap into new markets.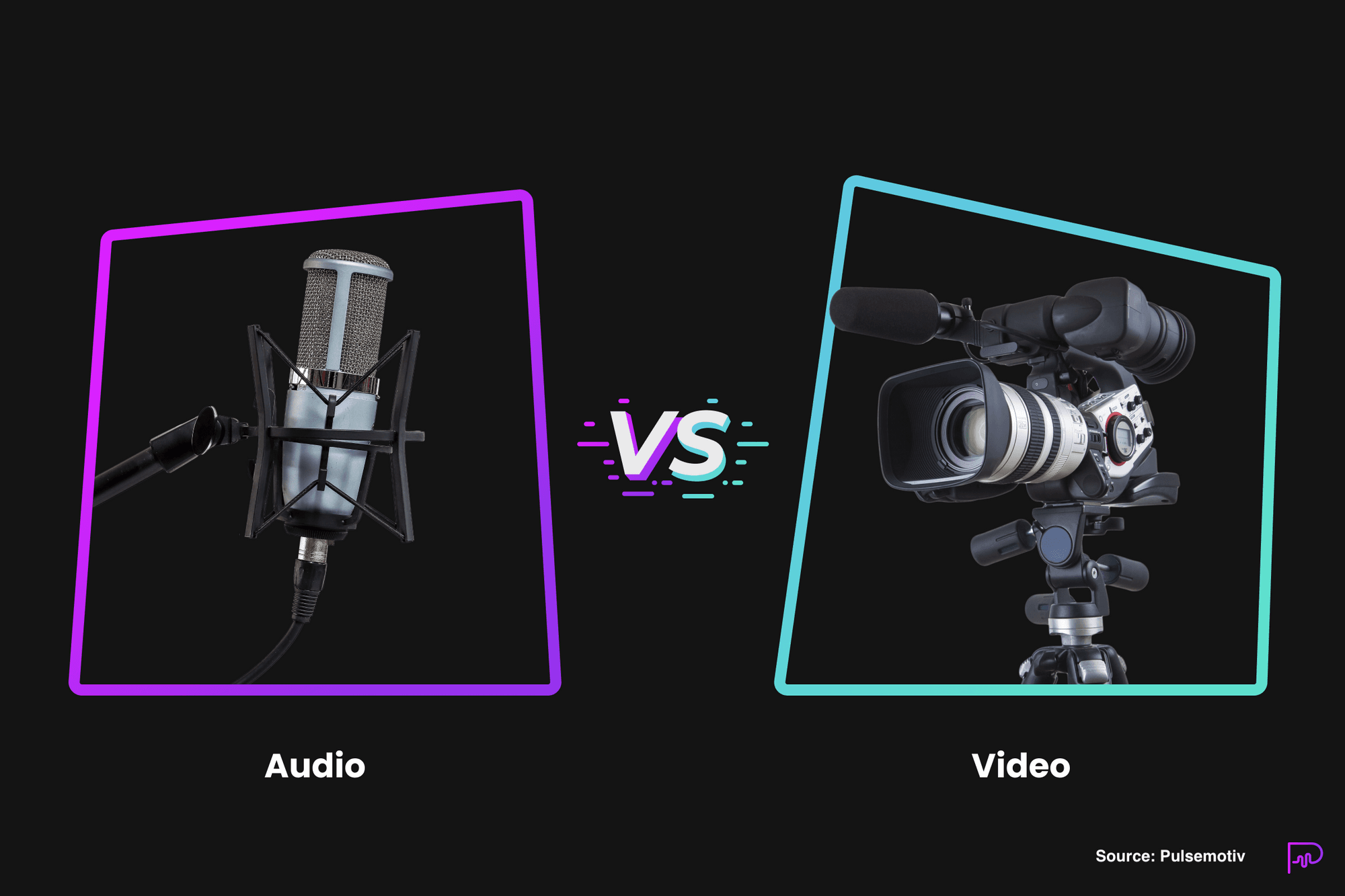 In fact, if you're already creating podcasts, you can easily create a video podcast with just a few extra steps and tools. Oftentimes, you can simultaneously create both audio and video podcasts.  
You simply need to do a bit more to widen your reach, enhance your engagement, and level up your podcasting game.
---
Why should you create Video Podcasts?
A video podcast is a powerful but simple tool to take your podcast to the next level.
1. Videos are more engaging and attractive
Video is one of the most effective forms of content when it comes to engaging with your audience. Research shows that 30% of our brain is solely dedicated to responding to visual stimuli, making the human brain exceptionally sensitive to visual content.
This implies that as a podcaster, you can build a stronger connection with your audience by leveraging the video element.
2. Video podcasts help you reach a wider audience
As of 2021, there are estimated to be over 380 million podcast listeners globally, and the number is expected to grow 20% annually. That is definitely an encouraging number for podcasters.
However, the podcasting landscape is getting more competitive. To stand out from the crowd, it is useful to include video, which is knownz to be one of the most popular forms of online content.
Studies have shown shocking statistics:
Among podcast listeners, Apple Podcasts is the most used platform at 31%, followed by YouTube at 19%, and Spotify at 14%.
More than 40% of podcast listeners said that they went to YouTube for podcasts in the past year
People prefer Youtube over Spotify as a platform for consuming podcasts, which speaks volumes about how underrated video podcast is.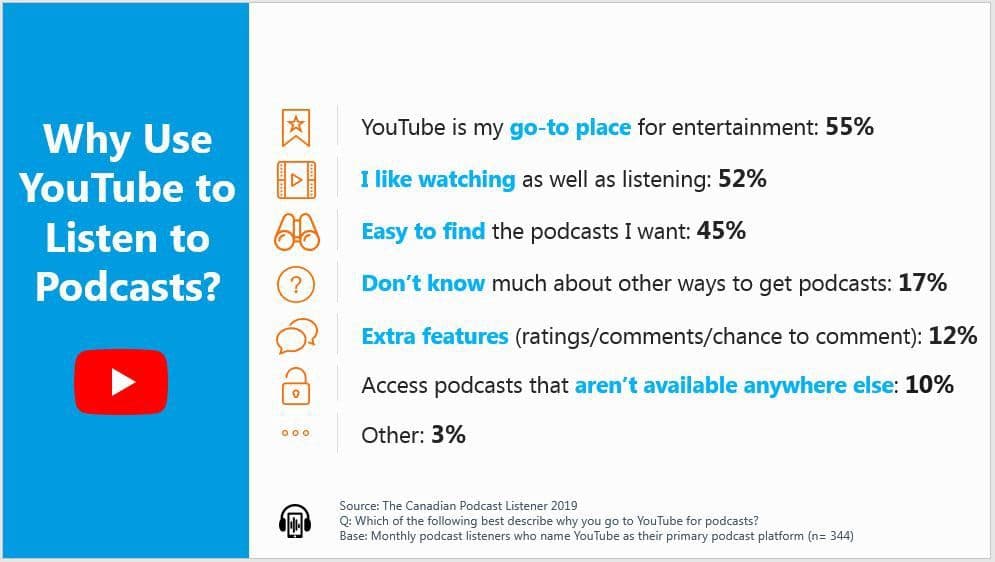 3. Video podcasts amplifies your content
Most podcasts are not on social media, because it is not as audio-friendly as we wanted. However it is, without a doubt, one of the most useful channels to grow your audience.
By making a video podcast, you can leverage the reach of social media with ease. Simply recall the vast amount of videos going viral overnight. With video, your podcast can reach a wider network in a shorter timeframe.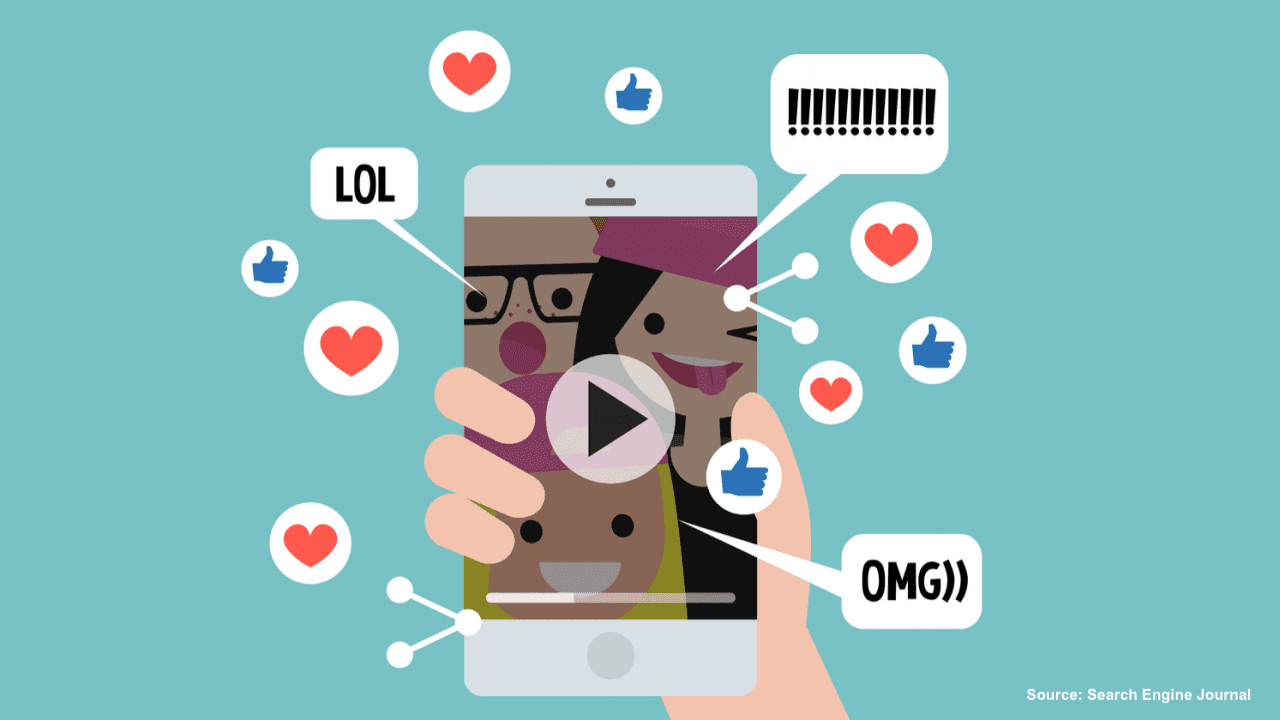 In fact, video posts on social media get 48% more views, and receive twice as much engagement as compared to other types of posts.
Video podcasts are actually pretty simple to make
It's now time for you to also hop on the bandwagon and start growing your podcast through video podcasts.
---
5 Ways To Record Your Video Podcast
Now that you know why you need a video podcast, let's talk about different ways to record a video podcast.
Here are the 5 most common ways to create a video podcast, ranked by level of difficulty and good examples you can look up to.
1. Use a static image with audio voiceover
Challenge Level: ⭐
Possibly easiest way to create a video podcast. Simply combine your audio podcast with a static background image. Despite its low effort, it can be a decent way to create your presence on video streaming platforms.
Example: To Fluency
To Fluency has over 570k subscribers on Youtube and the majority of his content are static image with audio voiceover, showing that static image with audio voiceover can still attract a considerable amount of audience.
It is also increasingly common for creators to add audio waves to static images, creating an audiogram for their podcasts.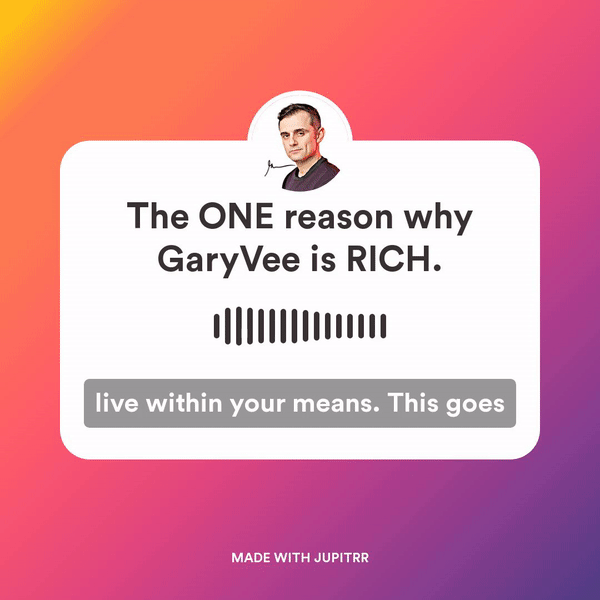 This is an example of an audiogram made with Jupitrr featuring GaryVee. Check out how to create audiograms for podcasts.
This is definitely the fastest and easiest way to create video podcasts. With the right tools and some practice, the whole process would probably take you less than 10 minutes.
2. Turn your video meetings into a video podcast
Challenge Level: ⭐⭐
Virtual video calls have become a big part of our lives. We have video calls with our family, friends, colleague, and oftentimes, our podcast guests.
Use that to your advantage. Record the interview and turn it into an engaging video podcast. Most of the video conferencing tools have a video record feature built-in, making your video podcast just a button away.
Oftentimes, most tools offer average video and audio quality at best. Internet latency also plays a huge role in determining whether you can produce a high-quality video podcast. In this case, try to use a separate microphone or web camera  to capture better footage.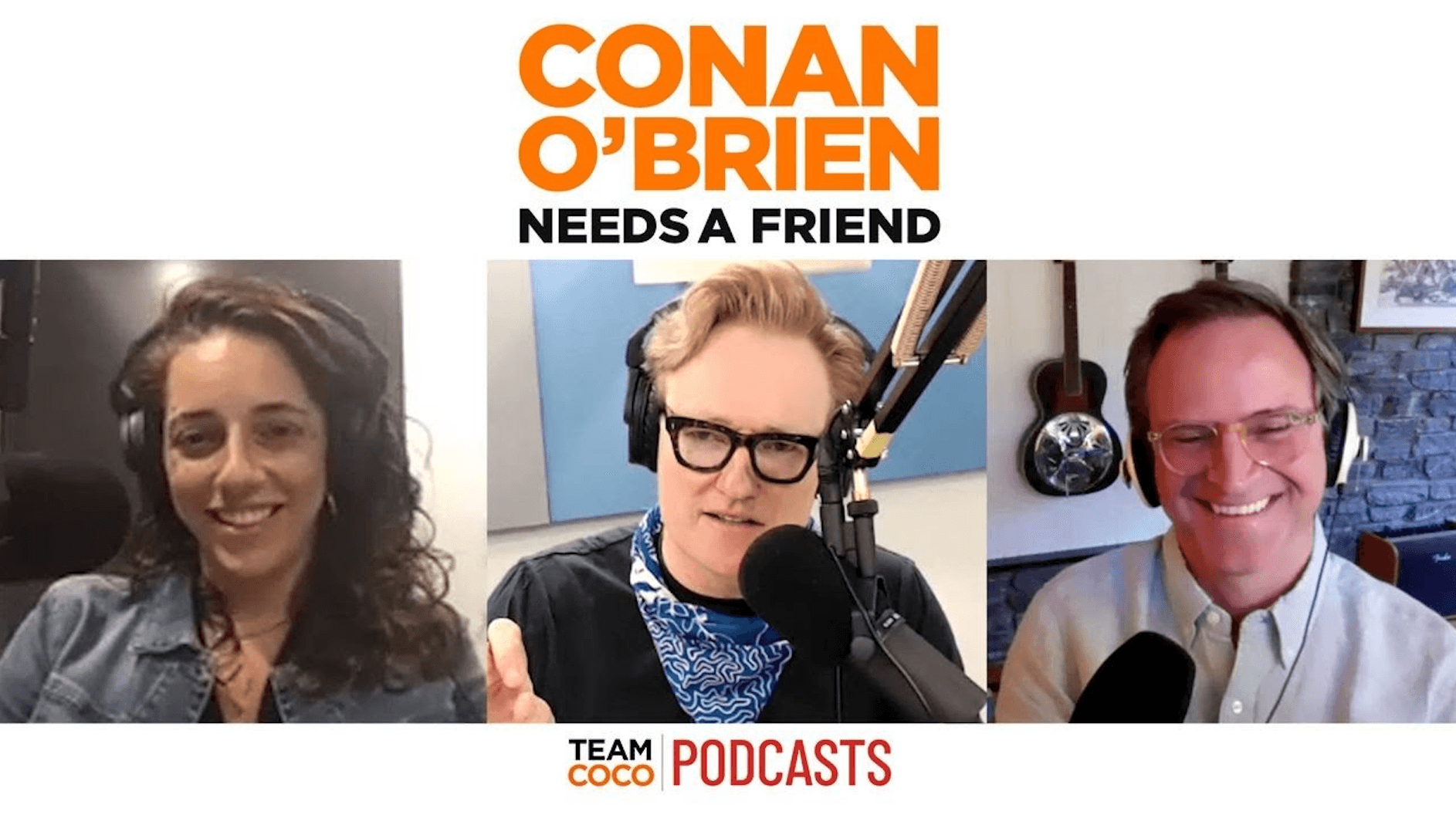 Example: Conan O'Brien needs a friend
Conan has been running a podcast with the team that he worked with in his late night show with video conferencing tools. Although the video quality is not as high, this is one of the easiest ready-made solutions to creating video podcasts with guests in a remote setting.
3. Film yourself while recording your podcast
Challenge Level: ⭐⭐
This is a great way to simultaneously create both audio and video podcasts. You can simply set up a camera while you're recording your podcast.
Producing a video podcast through filming yourself helps you build a strong personal brand, studies have shown that digital content with a human face performs 95% better than that of an illusion.
The benefit of recording yourself while speaking is that you can directly engage and address your audience, with facial expression and gestures. Hosting a solo video podcast enhances the personal connection between you and your listeners, improving overall engagement.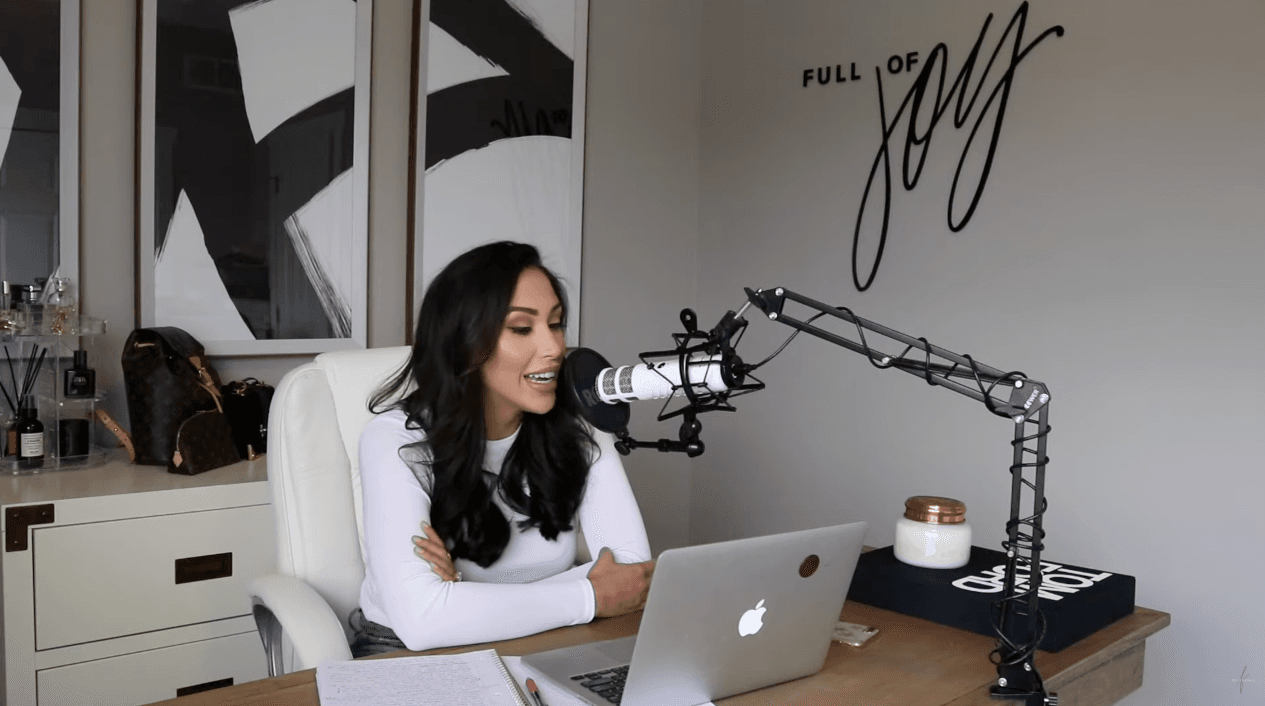 Example: Full of Joy Podcast
Focusing on mindfulness and self development, Franceska has developed a following for her podcast series by recording visual episodes. Being able to speak while filming herself reinforces the sense of personal connection between herself and her audience.
4. Set up a studio for video recording
Challenge Level: ⭐⭐⭐⭐
If you have been producing podcasts for a while, it might be the case that you usually work on them in a studio with your audio equipment.
Turn your studio into a venue for recording your video podcasts, and invite your guests to record in person.
With the right equipment and setup, you can produce a video podcast with multiple camera angles switching between a wide shot, yourself, and your guest. This could be one of the best ways to create a video podcast as it showcases the dynamics in a live conversation.
The investment in recording equipment, nevertheless, could be costly. Video editing is also often necessary to produce premium podcasts, which makes it the less preferable option for those who just newly started out.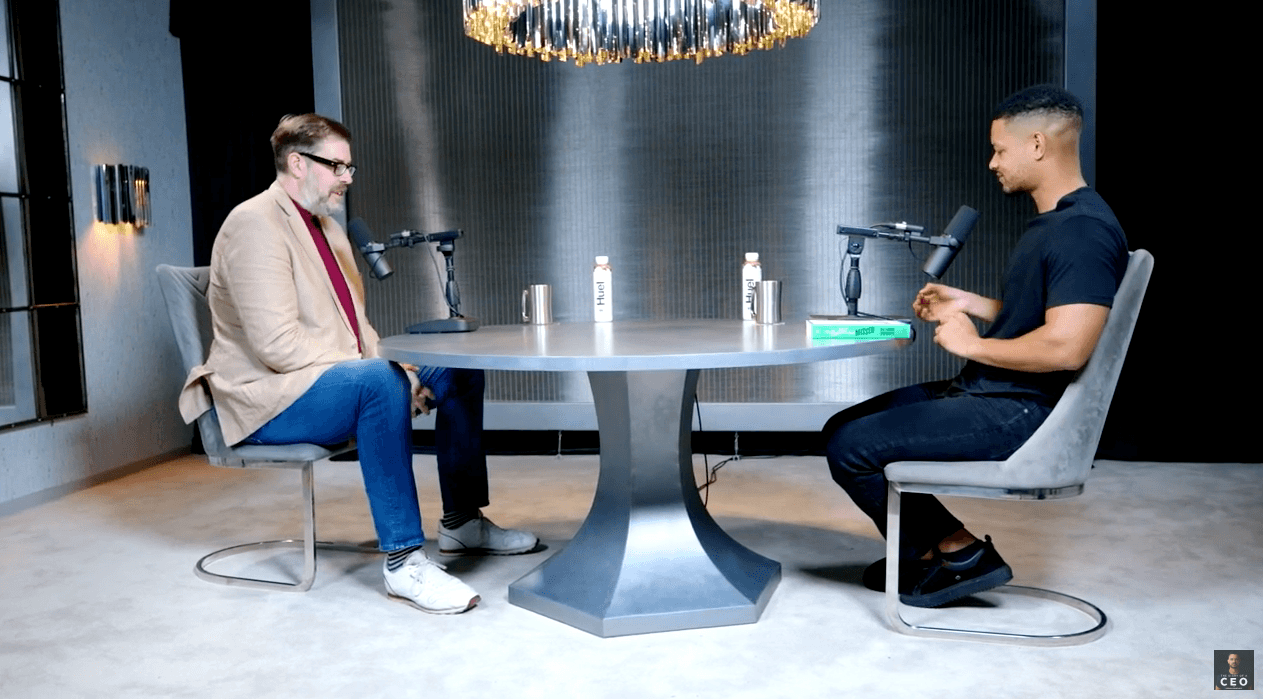 Example: The Diary of a CEO
The Diary of a CEO, hosted by Steven Bartlett, is a series of interviews with people who have achieved greatness in various fields, including Simon Sinek and Richard Osman as shown in the snippet. With more than 550K subscribers, his channel has every single episode recorded in video format.
5. Video podcast with B-roll footages
Challenge Level: ⭐⭐⭐⭐
Video podcast with B-roll footage is the combination of existing footage and your podcast video recording. Without additional visual elements, the breadth and depth of audio podcasts are limited. With B-roll footage, podcasters can better explain themselves and widen the range of topics they can cover.
For example, investment podcasts can include stock charts in their video podcast to help their audience better visualise their content. A quality B-roll video podcast requires a lot of effort in research, filming, and video editing.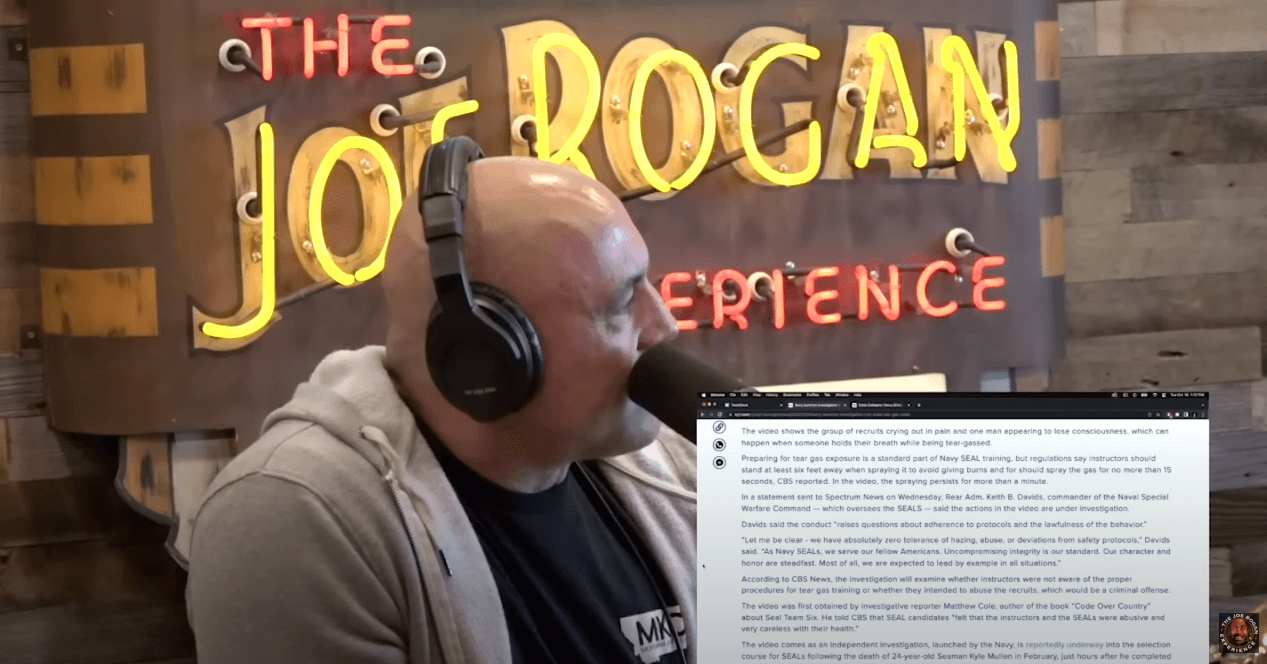 Example: The Joe Rogan Experience
The Joe Rogan Experience is a podcast hosted by the comedian Joe Rogan with his friends and guests. He has subscribers of over 12.8 million on YouTube and more than 11 million listeners per episode. His episodes commonly use editing tactics like B-roll. This makes it easier for the host and guests to refer to additional materials during the conversation.
His most popular YouTube video has generated 2 years' worth of viewership for him, and this would never be possible without him leveraging video podcasts.
---
How to Start Your Video Podcast Series from Scratch
Excited to create your video podcast? Let's hop right in!
1. Create a content calendar
Create an editorial calendar can help you maintain consistency in your podcast content and publishing intervals. Start with a general theme, and slowly branch out from there. Who do you want to invite as a guest on the show? On which date do you want to publish the episode?
Here are some of the points that you may want to consider:
Publishing date
Episode number
Episode topic and guest
If it will be recorded as a video podcast, audio podcast, or both
Remember that things are not set in stone when you have done your planning. It serves as a foundation for you to take your next steps.
2. Create the video podcast content
Level 1 ⭐: Static Image or simple animation
Make your custom image as attractive as possible, if you decide to go with a static image only to go along with your audio podcast. Make sure that you include:
Your Podcast Name
Episode title
Brand visuals that you use (colour, logo, etc.)
Simple animation (e.g. audio waves, animated text, visualizer)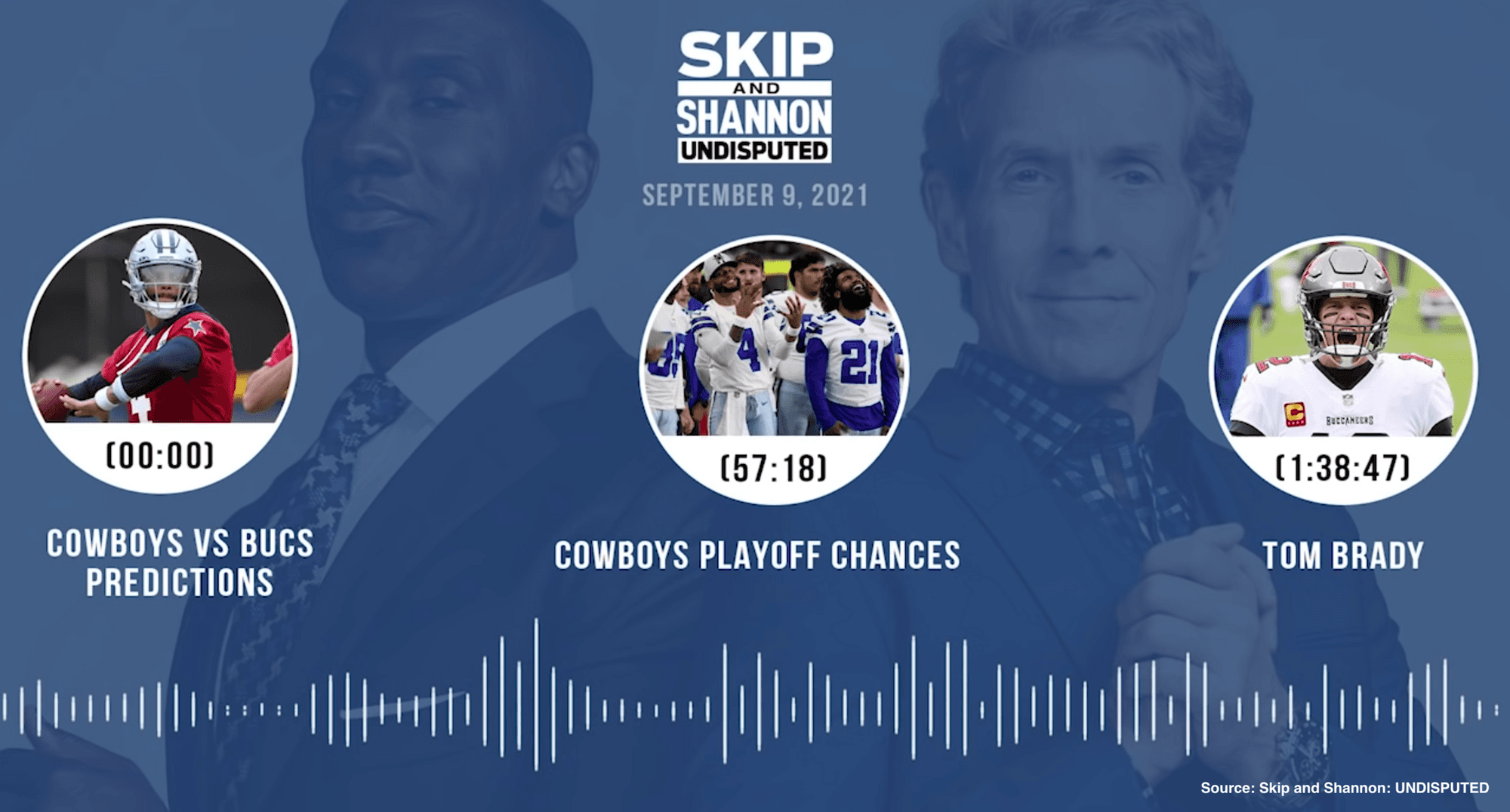 This is an example of a video podcast published by Skip and Shannon: Undisputed, "Cowboys Season Begins, Dallas' Playoff Expectations, Tom Brady | UNDISPUTED audio podcast (9.9.21)" , garnering over 450k views on YouTube.
Useful tools that you can use are:
Canva (Great tool to create static visuals with numerous well-designed templates, or a short looping video with a bit of motion)

Jupitrr

(Great way to quickly create video podcasts with animated waveforms & animated text.)
Remember to also create a custom thumbnail for your videos. Your thumbnail decides the first impression your audience has on your video. Researches have shown that 90% of the best performing videos use custom thumbnails.
Level 2 ⭐⭐: Solo filming & Remote Interviews
If you are ready to show your face in your video podcast as a solo podcaster, or conduct a remote interview using any remote video conferencing tools, make sure you follow the following tips:
Make sure to have a clean and simple background
Stay in a well-lighted environment - it highly affects the quality of your footage
Record your audio with a separate mic if possible
Sit up straight and use hand gestures to better communicate your messages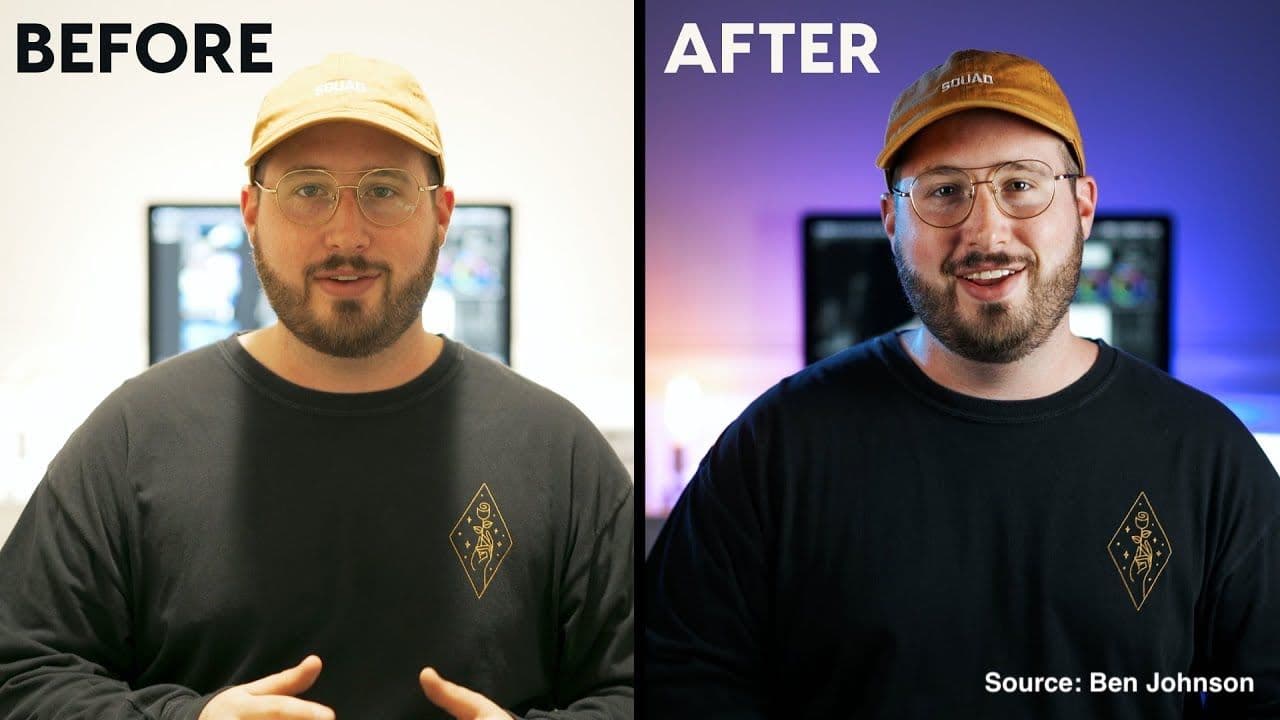 Oftentimes, podcasters forgot about the fact that it is a lot harder to trim and edit errors out of a video podcast when compared to an audio podcast. Keep that in mind and try to minimize the necessary editing of the video.
Useful tools that you can use to edit your videos are:
iMovie (Limited to Mac users, the easiest tool to start editing videos with)
Lightworks (Great tool with strong capabilities)
Final Cut Pro (Advanced video editing, comes with a steep learning curve)
Level 3 ⭐⭐⭐⭐: In-Studio filming & B-roll footages
At this stage, you are definitely not new in the podcasting industry. Your video podcast should have a professionally branded intro and outro (Example: Your Mom's House Podcast's fascinating intro animation).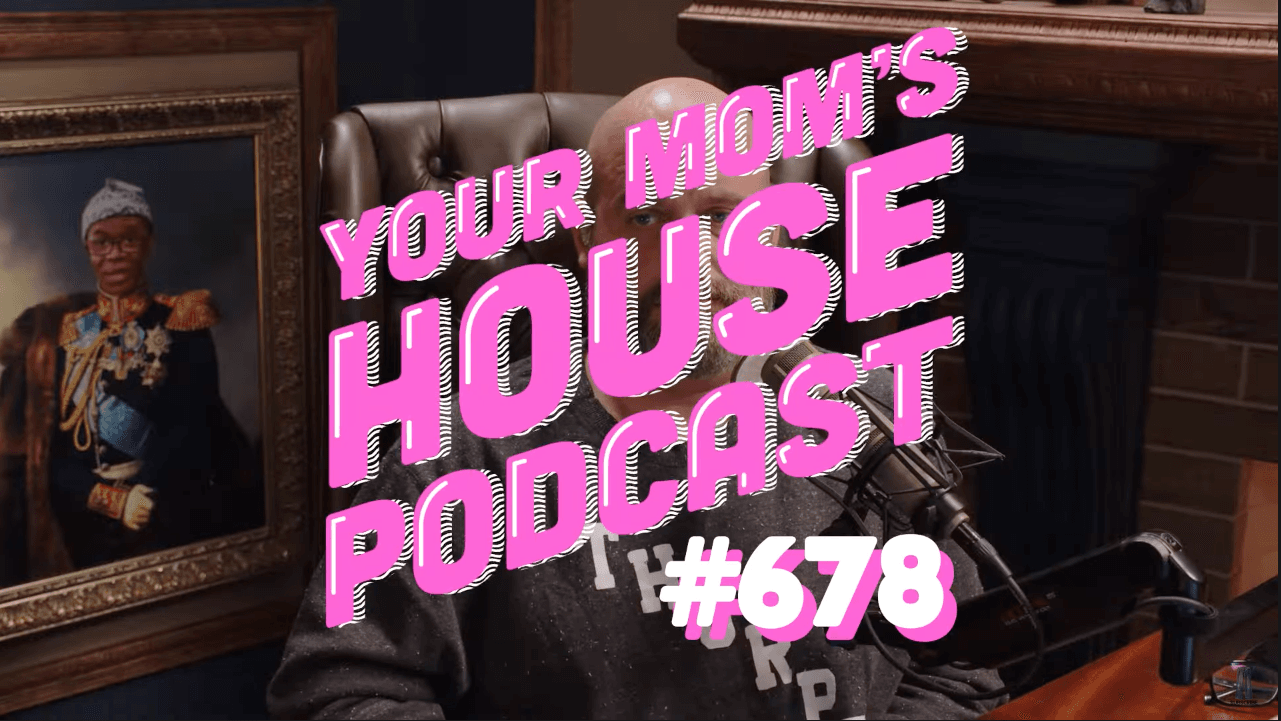 In addition to the tips in the above section, the other steps that you need to take to produce an in-person video podcast are:
Set up cameras & mics around to record footage from multiple angles
Record test videos to prevent any major mistakes during the actual run
Make sure both video and audio files are captured
During editing:
Adjust the colour grading of the video to highlight yourself and your guests
Make sure your audio and video are in sync if you record them separately
Match the tone of your B-roll footage with your recording
Add subtitles if necessary
Uploading and Sharing your video podcast
Make sure you publish and share your video podcast on multiple platforms to maximize its exposure and reach. Although Youtube will be your main platform when it comes to video podcasts, don't ignore other social media platforms like Instagram, Twitter, Facebook, and TikTok. You also always trim your podcast and share it on social media or create short audiograms to promote your video podcast.
Use the correct dimension for different platforms to maximize its viewership:
| | |
| --- | --- |
|  Platform | Content Dimension  |
|  YouTube |  1920 x 1080px |
|  Instagram stories, IGTV, and TikTok |  1080 x 1920px |
|  Facebook, Twitter, and Instagram |  1080 x 1080px |
---
Wrapping up
Success stories of video podcasts apply to podcasters of all sizes and content. Andrea Raquelle from the "Hey Frase" podcast states that:
"Without video, we hit a plateau; we could not go past 10,000 [downloads],"
These success stories are merely the tip of the iceberg when it comes to examples of podcasters leveraging video podcasts. Start producing video podcasts and up your podcast game today.
Final thoughts on video podcasting  💬
Video podcasting is an opportunity you can't ignore. It's the best way to bring your podcast to a wider audience.
Experiment around with different video podcast formats and designs. Start off with a simple video podcast with static images and move up to more complex options as you go.
Start creating video podcasts