This article is provided by guest writer: Ryan Powell
As a podcaster, I struggled a lot with reaching more audiences. There isn't any good way to share my podcast on social media, and it takes so much time and effort to make carousels for Instagram.
The entire process of designing an Instagram post takes forever and is super exhausting. I've recently come across a cool podcast on Instagram featuring the topic "audiogram".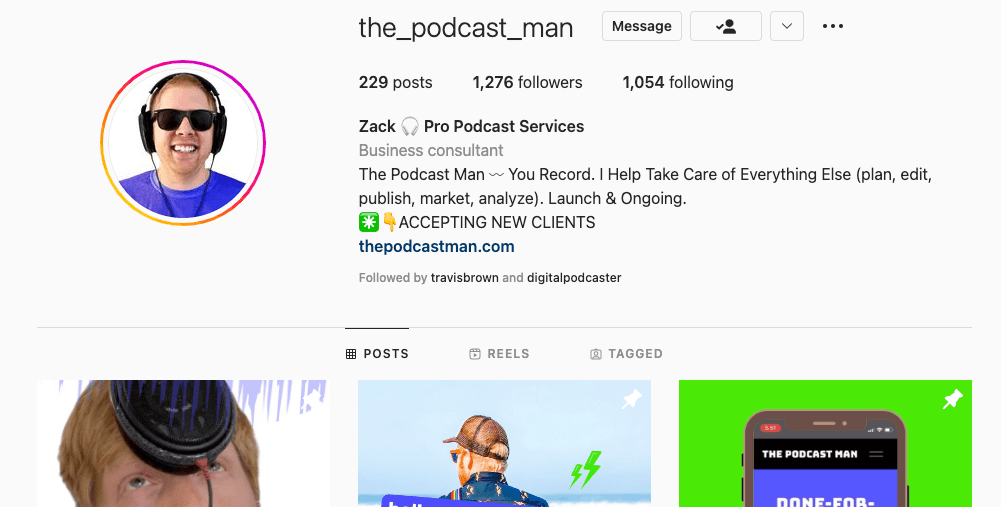 What is an audiogram?
An audiogram is basically a simple video that includes your podcast audio. Nice ones have moving audio waveforms and transcribed subtitles built-in.
Here is an audiogram I made with an audiogram maker.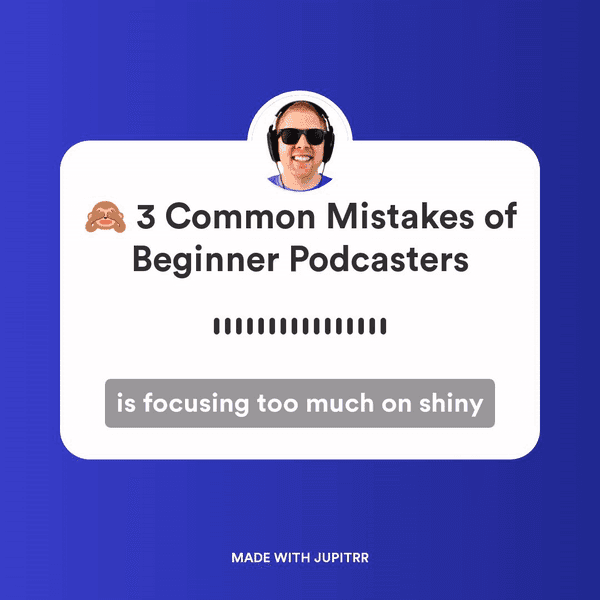 Criteria of a good audiogram maker for podcasters
Not sure which audiogram maker tool to choose? Let me list out some top criteria I personally think is the most important:
Easy to use - the whole point of me using an audiogram maker tool instead of professional video editing softwares is because it saves my time and hassle!
Cheap / Free - I personally don't mind paying for a tool. However, if you are new to making audiograms, I would recommend you to try it out for free first.
Beautiful templates - an advantage of using an audiogram vs a static photo as the background only is that it looks better - it improves viewership.
---
Top 4 audiogram maker tools for podcasters
I did some research and found a bunch of different tools that allow me to turn my podcast into an "audiogram" quickly. These are 4 of the best tools I've found:
#1 Jupitrr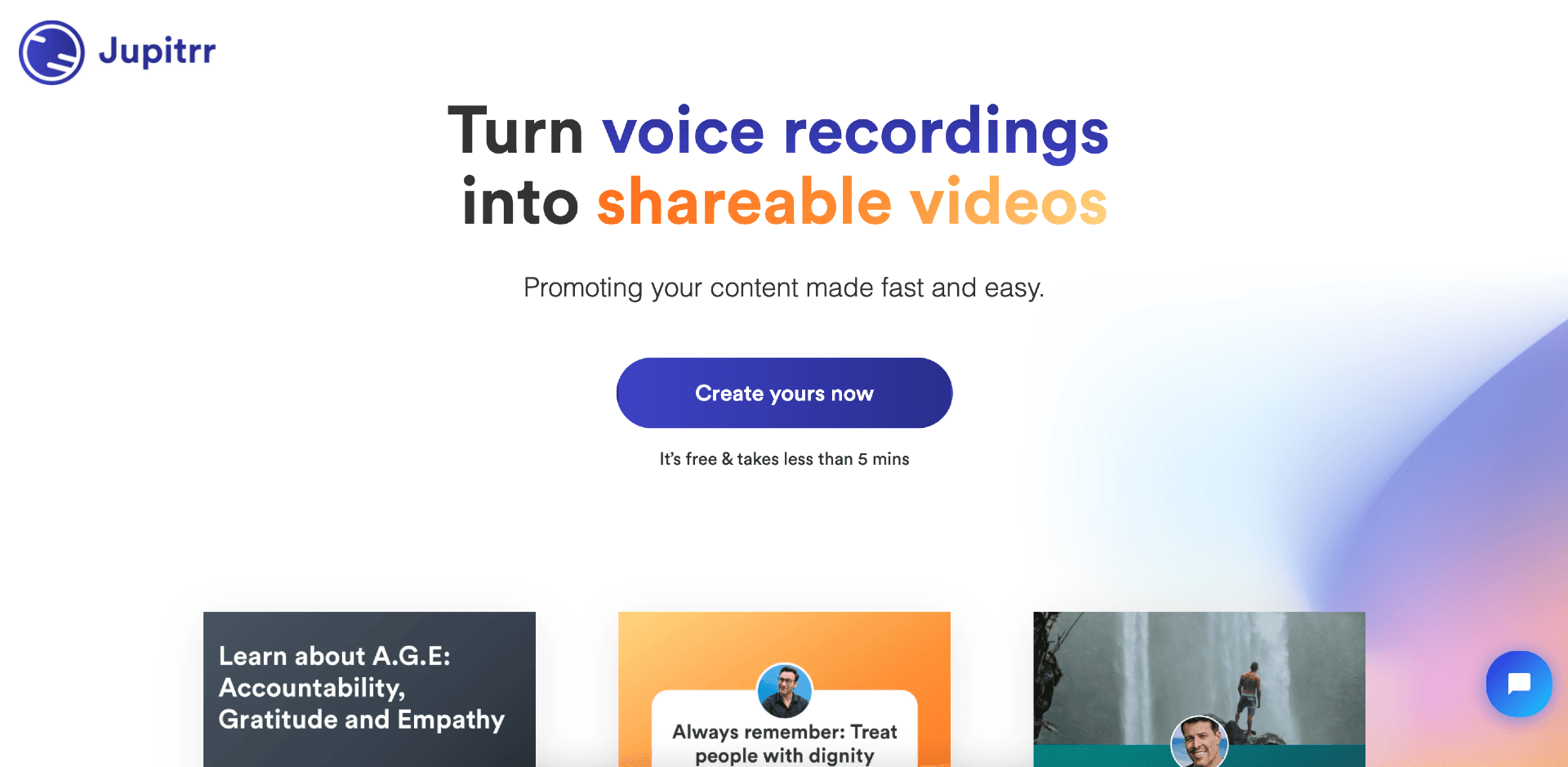 Jupitrr (Yea, it is spelt with two "r"s) is a new tool I found on product hunt, I personally use Jupitrr the most currently because it is free and super easy to use.
My thoughts on Jupitrr:
This is completely free, you can use it without installing any chrome extension or downloading any software.
Super simple and easy to use, I made my audiogram with just a few clicks.
You can't edit your podcast audio directly on Jupitrr - their core philosophy is 'content is king' - you can get great feedback with the simplicity
If you are new to making audiograms, you don't want too much information and get stuffed, try something straight to the point to save you time
---
#2 Headliner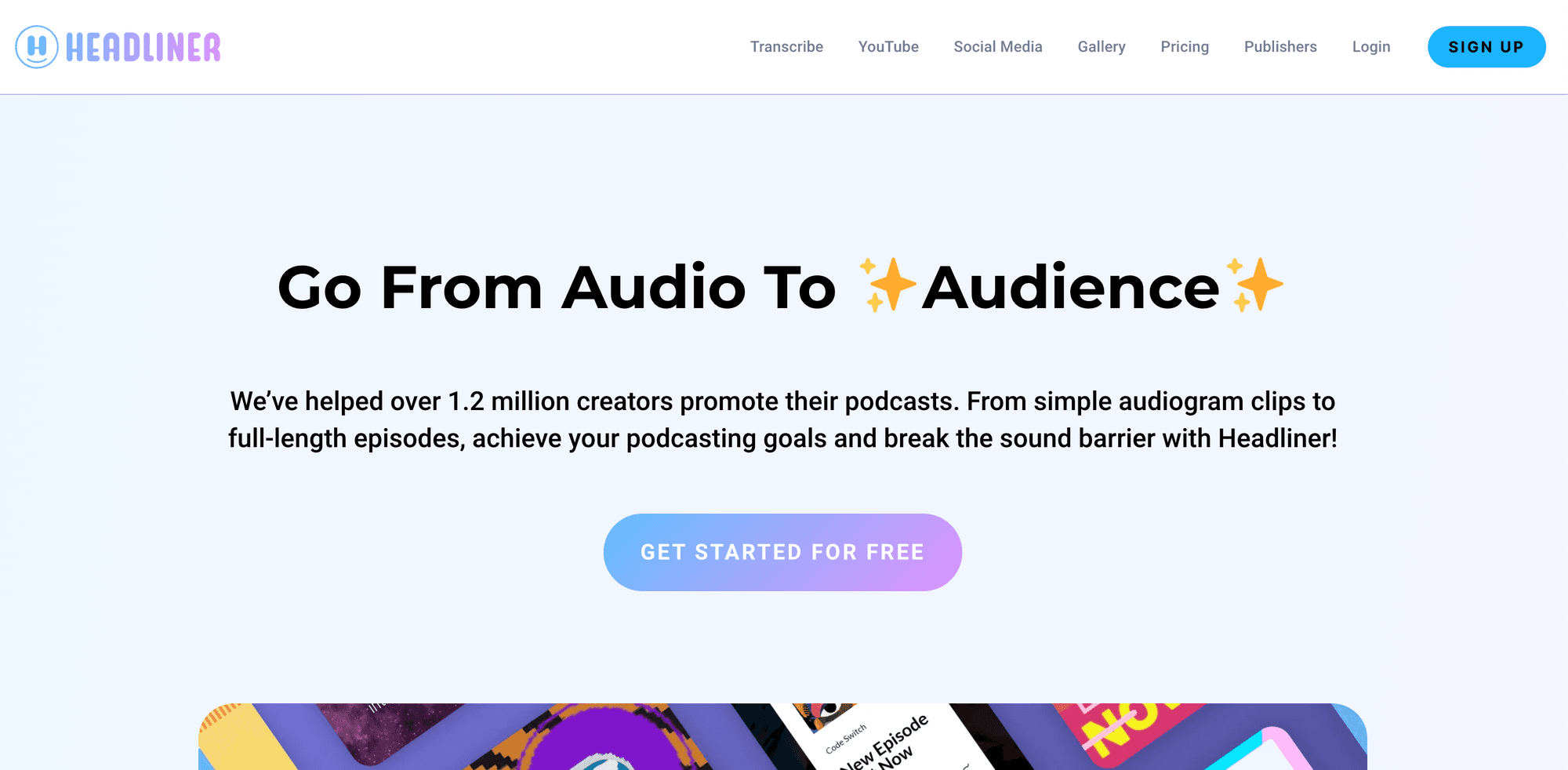 Headliner is a very powerful tool with a wide range of useful features, basically, every part of your audiogram can be customizable. Headliner is basically Photoshop for creating audiograms. They've got everything you need.
My thoughts on Headliner:
The most comprehensive tool available with an abundance of features.
The UX is a bit complicated, you would have to spend some time navigating through all the customizable options
It might sound weird, but Headliner has a bit too many features for me to use it conveniently
You can directly insert your podcast through your RSS feed link
You would have to pay a monthly fee to unlock its full features
---
#3 Wavve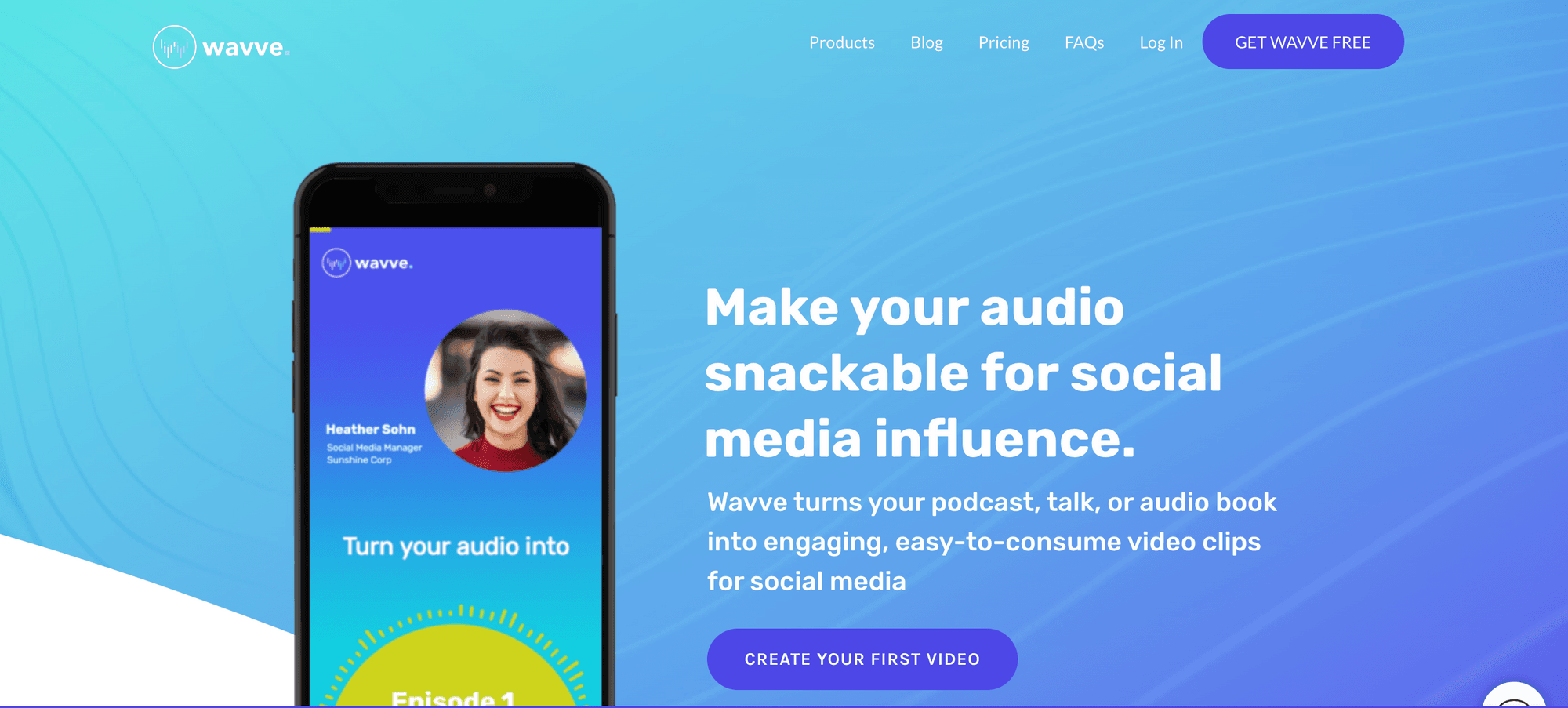 Wavve (Yep, again spelled weirdly with 2 "v"s) is another decent option to create audiograms but with a slightly higher price point.
My thoughts on Wavve
Another decent option with great features
Too expensive compared to Headliner & Too complicated compared to Jupitrr
---
#4 Audiogram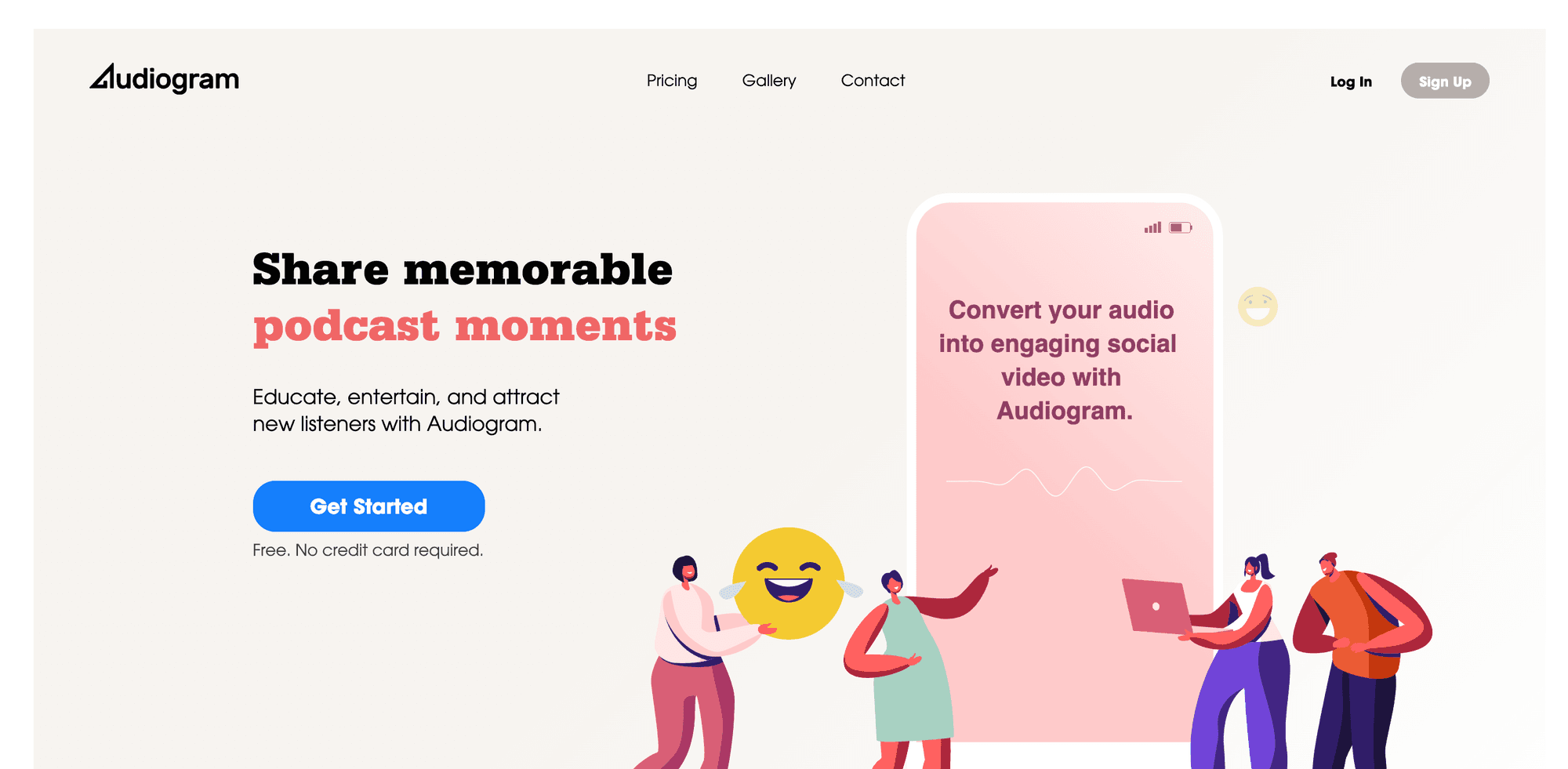 "Audiogram" is actually the first tool I found, they got plenty of audiogram templates to pick from, but the user experience is pretty disappointing.
It took me so long to create an audiogram just to find out that they limit their audiogram to 2 minutes 20 seconds.
My thoughts on Wavve:
Overall average option for creating audiograms
The free plan offers only 2 videos per month and 60 seconds of free transcription.
You can't export HD videos unless you're subscribed to the Elite plan for $29/month
To be honest, there's no reason to use Audiogram when there are other options.
---
🏆 Which tool I would recommend
I would suggest you go with Jupitrr if you don't have a budget and would like to produce audiograms frequently.
Jupitrr is simply the easiest tool to use when it comes to creating audiograms. However, if you're an advanced user with some spare cash to spend, Headliner is probably your best option, since they have many features to choose from.
Besides, Repurpose would be a great choice for audiograms if you were also looking for automatic distribution. Their $15/month plan is affordable and would save you a lot of time over manually uploading videos to multiple platforms (especially if you were producing a lot of shows).
💡 You may want to know more about:
🎙️ Podcaster's tool to watch out