To those who are new to the industry – don't you find it hard to reach out to relevant guests for your podcast?
You might have exhausted your entire personal network without even putting down one name on your list, or even if you have come across someone suitable for your podcast, you might feel like you're asking a big, high-risk favour.
The truth is that most people are perfectly willing to be a podcast guest, as long as research has been done, and the ask itself is well constructed. And there are also numerous ways to reach out to potential podcast guests beyond your own network. All you need to do is read on and find out how!
This blog dives into 5 tried and tested ways to find the best podcast guests, and the best platforms out there you could use before your next episode.
Jupitrr AI Video Maker
Automatically generate captions and stock footage for your raw footage in just a few clicks.
Try it for free
Why is it hard for new podcasters to find relevant guests?🤔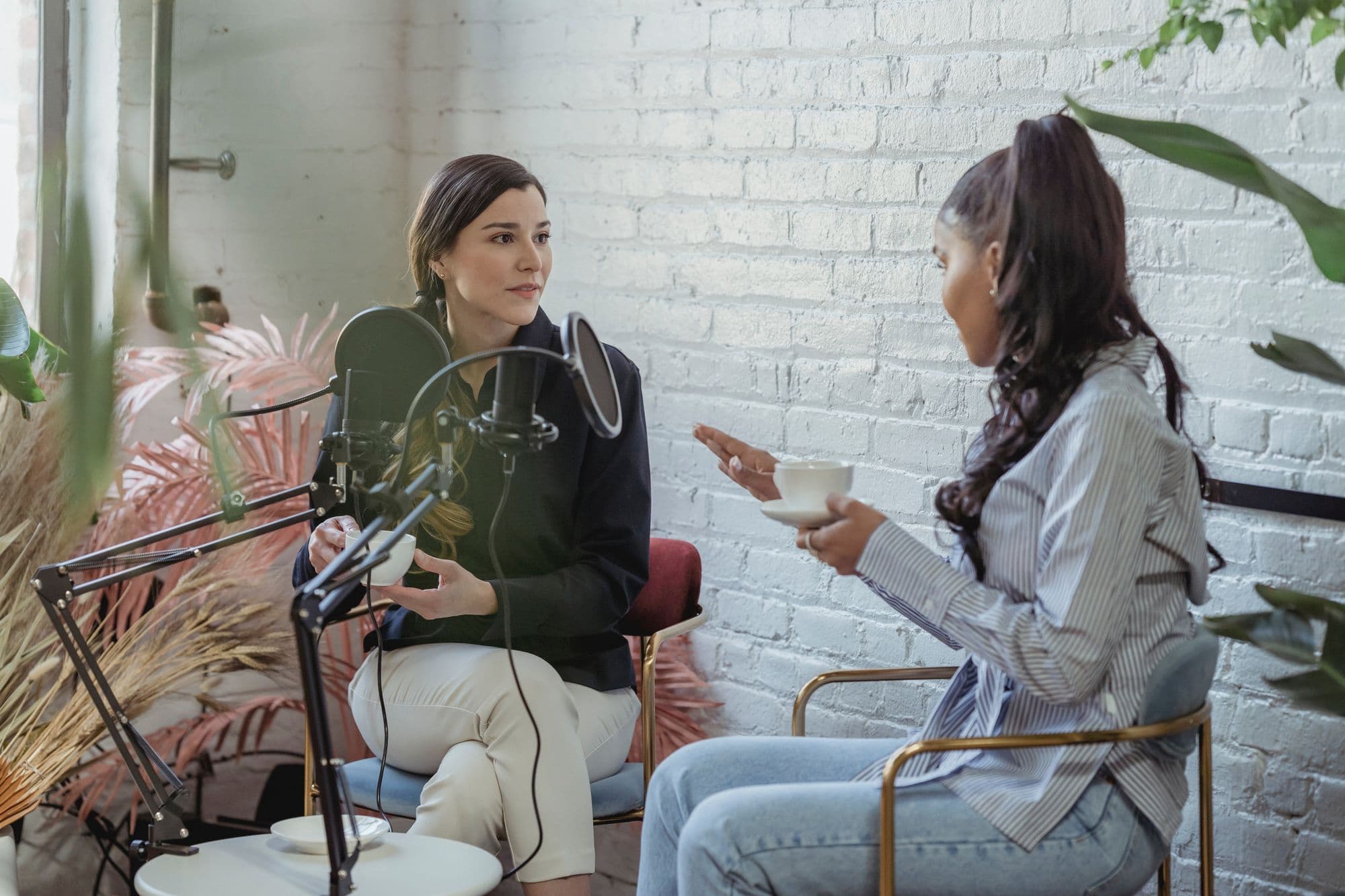 We get it, starting out is tough! There are a variety of reasons why it's not easy for new podcasters to score top-notch guests. Here are just a few:
Lack of network: New podcasters may not have a network of contacts in the industry or field that their podcast covers, making it harder to find potential guests.
Limited reach: Without a large audience, it can be challenging to attract guests who are interested in appearing on a podcast with low visibility.
Competition: There are many podcasts out there, and well-known guests may receive multiple requests to appear on different shows. Why would they choose you over others?
Niche focus: If the podcast has a very specific or niche focus, it may be harder to find guests with the necessary expertise or experience to speak on the topic.
It's important to creatively plan your outreach strategy so that you wouldn't miss a golden opportunity.
Here's how to get started!
---
🖐️ Five ways to source a podcast guest

There are many ways to find guests even if you don't have a personal network to draw from. Here are five sources to consider:
Self-served directories
Tinder-like matching platforms
Social media
Agencies that offer matching services
Cold outreach
Self-served directories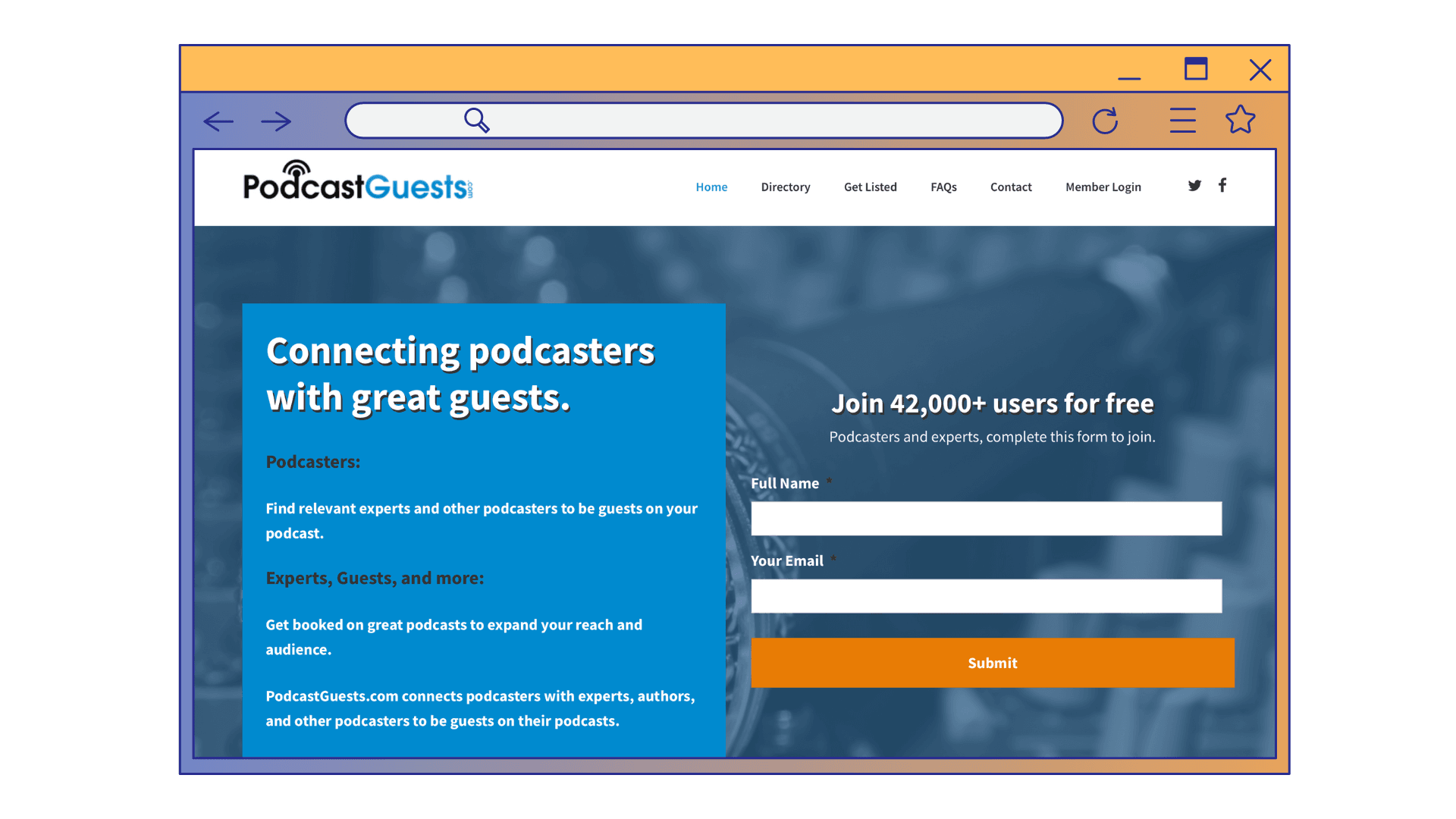 The most traditional way to look for a podcast guest is to go on one of those directories where all podcast hosts and potential guests have been listed. Over the years, people in the industry have most likely signed up to one of these sites to indicate their interest in taking part in podcasts.
One of the most famous ones is Podcaster Guests, which has quite an established database of 42,000+ users, including podcasters, experts and authors in different fields. If you're a podcaster, you need to submit a form with an explanation of what type of guests you are seeking. Once you are also up in the database, potential guests can apply their interest and get in touch.
However, this is a rather manual and lengthy process of initiating a collaboration, and there might be a lack of transparency in the process.
Matching platforms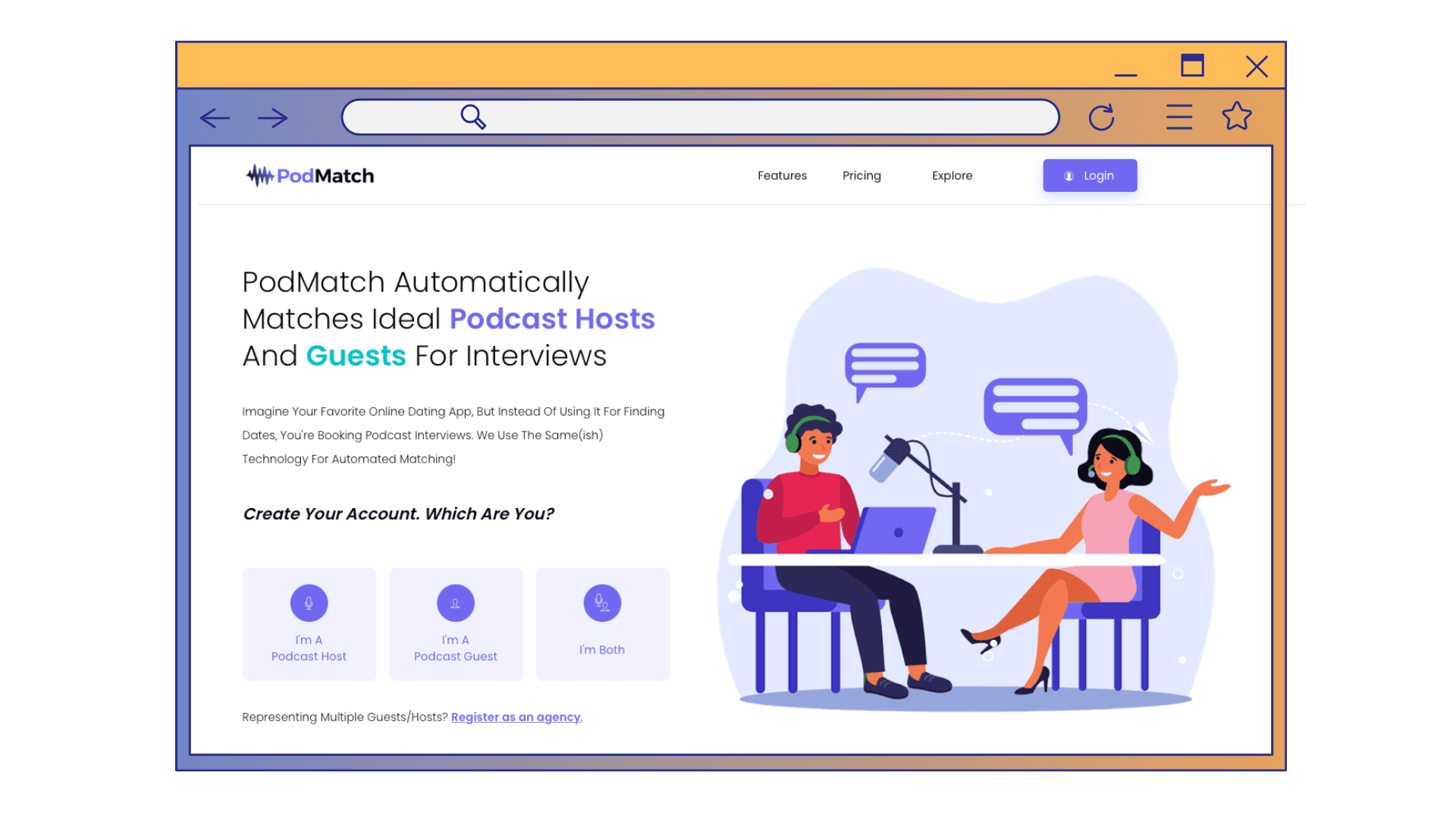 Some people might have noticed how manual the self-served directories are, that they started building tinder-like matching platforms for podcasters and guests.
PodMatch is one of the leading platforms that could connect podcasters with guests via an algorithm similar to technology used in dating apps. The pros is that there is no need to wait - Podcast could make real time guest recommendations based on your fact sheet including compatibility and availability, and you could also use its search functions to tailor your search for guests.
Another option that you could go for is Rephonic. However, Rephonic is more than just a matchmaking platform and delivers a more comprehensive service with listener data analysis, podcast information and pitch planning. And obviously, it's a much more expensive option!
Social Media
Although social media platforms like Instagram and LinkedIn are not specifically made for finding podcast guests, they might be useful for you to reach out to existing content creators, such as influencers, bloggers, and YouTubers.
Many of these might have been on podcasts before, and would like to be on one again. You could also use tools like Buzzsumo to dig out who produces the most trending content in your industry!
It is really important to share your podcast content on social media to showcase what you've got.
Since podcast is an audio-only medium, you may find it easier to turn your podcast snippets into visual content by using tools like Jupitrr.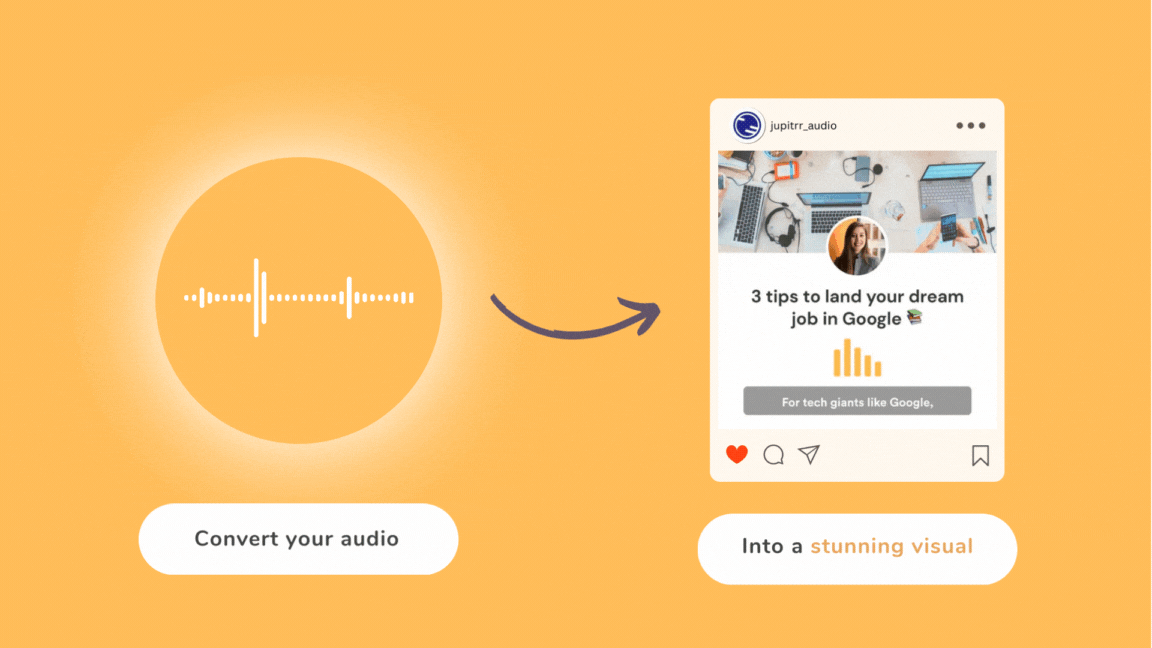 Simply upload your audio snippet into Jupitrr and head to our audiogram generator to create your perfect video in minutes. With our variety of audiogram templates and customisable features including fonts, colours, background image and even subtitle styles, you can create extremely on-brand videos in little to no time.
When you come across an ideal podcast guest, simply forward what you have on your profile and let them decide if they want to be part of your project!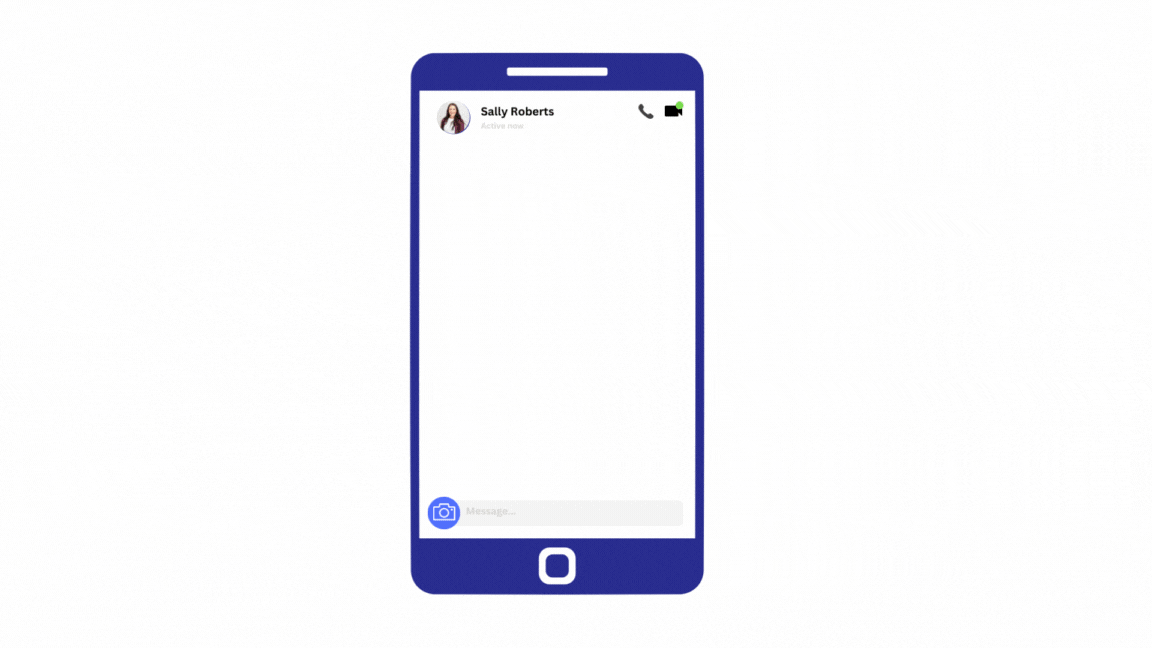 The pros of this method is that you don't have to sign up to another platform just for finding podcast guests. You can build your portfolio on your own social media profile and manage your conversations more conveniently.
Having a well curated profile with audiograms will definitely help you attract the right potential podcast guests and start a conversation.
Find out more by checking out our blog on how to share podcasts on Instagram posts / stories!
Agency
If you prefer to outsource the work, you can always get in touch with agencies like Interview Connections to book guests for your podcast. However, this can be on the more expensive end and is restrictive due to limited network. Also, we all want a little more control over who we invite!
Cold Outreach
Last but not least, don't forget the good ol' method of cold emails. Research online for relevant content and don't hesitate to get in touch with authors if you could find their emails. This might not be the most scalable option, but it's definitely more targeted, personal and genuine!
Things to be aware of when inviting podcast guests ⚠️

Don't feel ashamed because it is mutually beneficial
Don't attempt to pay them, it's a no-no
Start from small fish to finding big hitters
Craft a compelling pitch of why people have to join
Prepare brief questions in advance so people know what to expect
---
Final thoughts

Finding the right podcast guest can take ages, especially when you're new to the industry and have a limited network. But like every other career, once you get your foot in the door, things will start getting easier.
Building your profile as a content creator is also key to potential inbound requests as your podcast garners more interest.
Start creating social media content for your podcast with Jupitrr today!
Create your first audiogram