Online Tool to freshen up your productivity
One of the most challenging things in this information age nowadays — is to deal with content overflow. The whole internet is flooded with content. Your favourite writers just sent you a remarkable email newsletter on your Gmail, while you discovered this beautiful screenshotting tool on Twitter, at the same time you have an amazing idea of what you are going to talk about on your next podcast episode.
That's just too much content, information, ideas we come across every day. So today, as a startup founder also an internet nerd, I shared 3 tools that help me optimise my way of handling information with the extremely high volume of content on daily basis. (If it works for me, I think it works for 90% of you all)
---
Before we dive in, disclaimer up top:
1. I'm not affiliated with any of the tools.
2. Honestly I used them every single day.
3. There might be better tools. Here's just based on my opinion — again too much content out there.
1. The simplest but ultimate bookmarker — mymind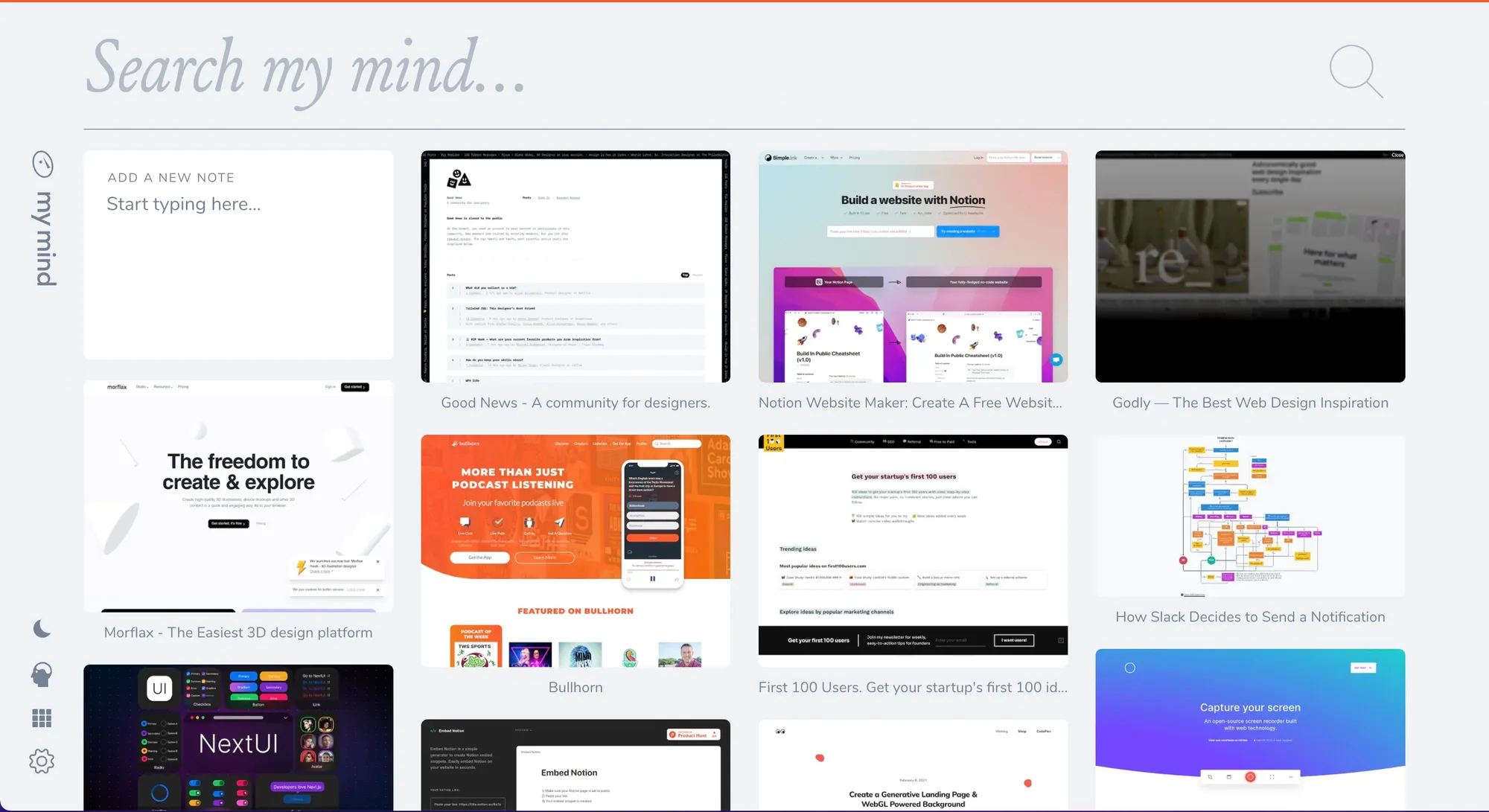 mymind is truly my best found in 2021, Compared to all other bookmarking tools, mymind is just plain simple, intuitive and lovely to use. They uphold some very different principles in designing this product, and most importantly — it doesn't bother you.
We built mymind for doers and makers. For people who are busy doing other things and simply need a place to collect and remember what they care about.

mymind doesn't interfere, doesn't bother and doesn't ask to be maintained. It's meant to serve you, as an extension of your mind. So you can think about anything and everything except the tool itself.

Because that's all it is: A tool meant to help you achieve something else. Those who like to procrastinate with folders and unmaintainable systems will find plenty of other apps to keep them busy. mymind is for those who would rather draw and write and build and dance and sing.
Designed as it is. mymind doesn't bother you with any sophisticated but overwhelming information hierarchy — you don't have to put your bookmark under categories/folder, you don't have to put a yellow colour tag on your bookmark so you can "folder" your content. No, it doesn't do any of those because they believe you don't need it. As a user experience/product designer, I was truly amazed how they pull this counter-intuitive principle off — but as they said — Our brain doesn't have a filing system, and we do just fine.
All they do is just sit there on a tiny corner of your browser extension with an add button when you need to store something. Then when you wanna dive back, it comes with a beautiful Pinterest-like canvas and a simple-but-powered search bar. It's utterly beautiful.
---
2. Put news and newsletter together — Big News App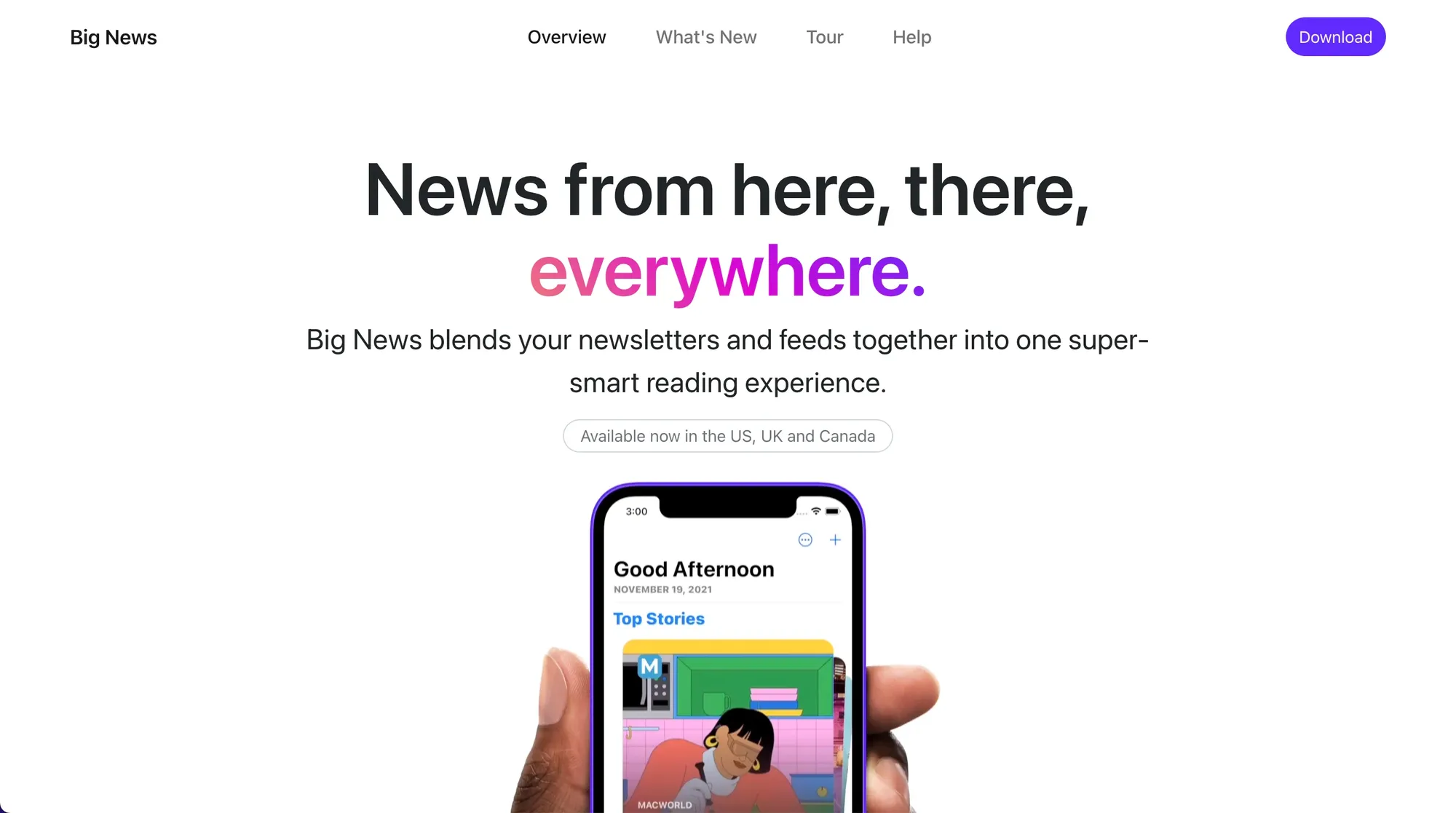 There has never been a time with this many content creators — Youtubers, Instagram creators, writers, Tiktokers, podcasters — and it will only be more, that's why Jupitrr exists! Since last year, I have been subscribed to a good amount of newsletters like Morning Brew and Subtsack writers. So now, I own 3 daily-used email accounts, stuffed with countless emails ranging between the latest ASOS discount code, outreaching replies, Google Calendar's reminder, Amazon order confirmation, plus those lovely insightful newsletters.
Then I ended up reading none — until I found Big News. This native IOS app that put news and newsletter together where I can enjoy scrolling customised news for myself with my favourite news outlet like The New York Times, Tech Crunch with my favourite newsletter like Lenny's Newsletter.
Download the app (Available UK, US, Canada App stores), use their emails to unsubscribe on your favourite newsletter and news outlet. Simple, but works well.
---
3. Well-known but not famous enough — Notion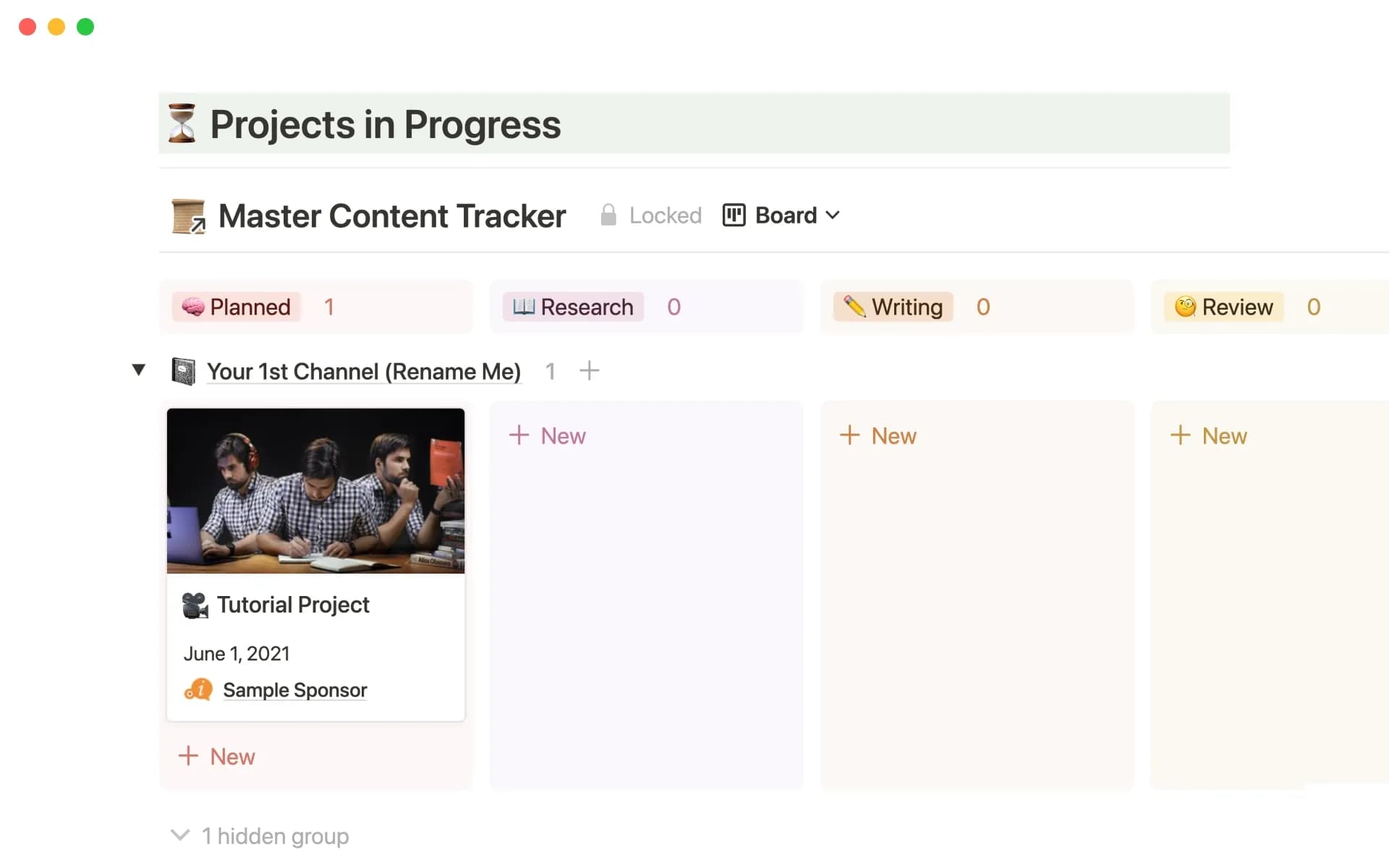 In many ways, I thought Notion is famous enough for many people. But after introducing it to some non-tech friends. I realised for a lot of people — Notion is still a hidden gem/saviour for them to get away from Words/Excel.
Notion is a mega product — it's an all-in-one workspace for both business and personal use. For me, they got 3 killer points:
Build for Collaboration
Everything on Notion is cloud-based and Document-based. It simply means no more duplications of the same documents or poor versions between people and everything is synced, wanna refer to a table you made on another doc? One-click and a synced version are here while everyone can get on the same page and edit at the same time.
The Great Database
Notion's database is truly one of its kind. It's intuitive to search, sort, filter, group, sub-group when you need to view the information from certain perspectives. And the best? You can save the view you set out, and come back anytime for it. Table, Timeline, Kanban Board, Cards Display — they can be all the same doc.
One-click into a website, all integrations
It won't come with a surprise that you can embed a lot of stuff on a Notion Doc including Audio, Figma file, Google Map, Loom Video etc. You can easily curate information and one-click turn it into a website, great for stuff like FAQ page, Event Information, a read me page.
I can't describe how good Notion is, and how it improved my productivity greatly. To put it this way, we build Jupitrr with Notion just like many startups. And at weekend, I organise, write and plan my own stuff also using Notion. I would strongly recommend everyone to try it out and if you're content creator, you need to try.
---
Not my intent, but maybe since I'm not wealthy enough, all 3 tools have a very great free tier, which is more than enough for everyone to use. Do try it out and let me know if it's useful for you. For Jupitrr, we continue to bring content creation and audio more accessible, hopefully, it will be on my everyday tech stack in 2023.